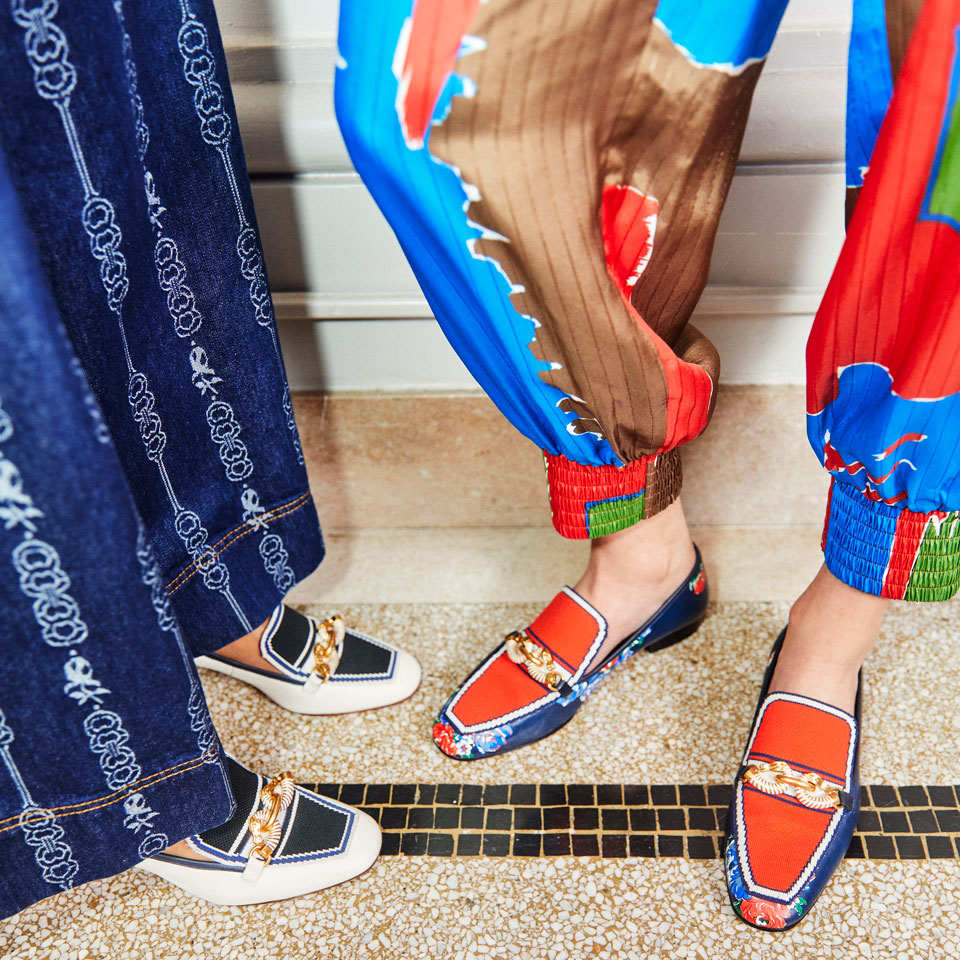 Mark your calendars! Shoppers at Tory Burch stores across the U.S. are about to get the José Ramón Reyes treatment.
The Custom Project
founder and stylist with the magic touch (and love of living colorfully) will be stopping by eight locations — listed below — to introduce clients to the Diana Spencer-influenced Spring 2020 collection, and to share tips for dressing in the coming months. Over group and 1:1 sessions, he will walk visitors through a series of unique looks he devised for a week's worth of events from board meeting and date night to garden party and day in the country. "I never replicate what was shown on the runway," he explains. "I always try to think a little differently." We met up with Reyes in his native New York City before he set off on his Tory tour to learn a few of his latest and greatest tricks.
Worth Avenue, Palm Beach – March 4
Somerset Collection, Michigan – March 5
Manhasset, New York – March 6
Highland Park Village, Dallas – March 10
Bellevue, Washington – March 12
Union Square, San Francisco – March 13
Stanford Shopping Center, Palo Alto – March 14
Rodeo Drive, Los Angeles – March 17
Unseat The (Prim and Proper) Pleat
"Pleats are usually thought of very ladylike and prim, but you can bring them in a different, kicky direction." He suggests pairing a pleated skirt with a T-shirt and denim jacket.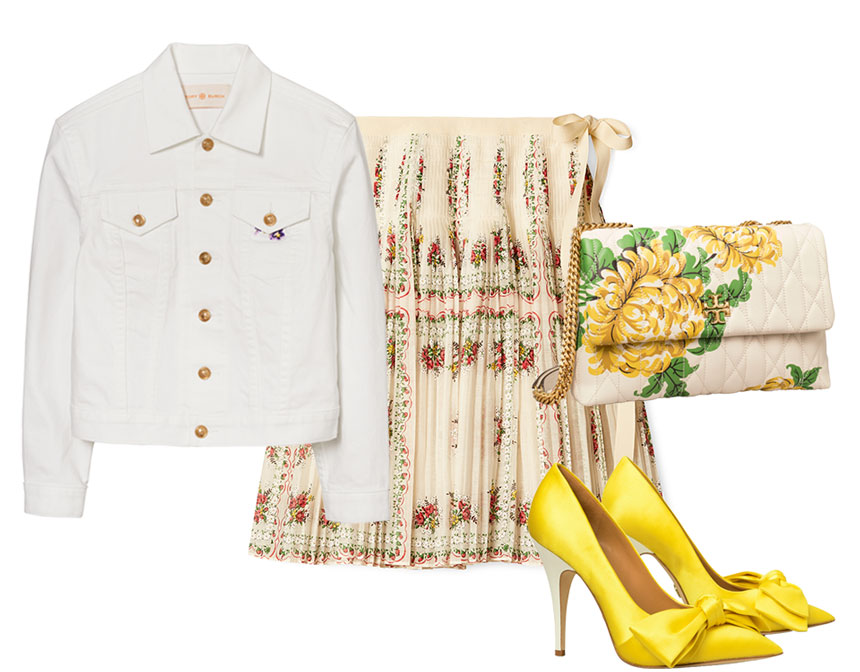 Pair Audaciously
Big, bold prints usually find a mate in subdued neutrals. But Reyes is a fan of combining a print with a look-at-me color, like this pant and yellow shirt combination. "It says you know how to be playful," he says.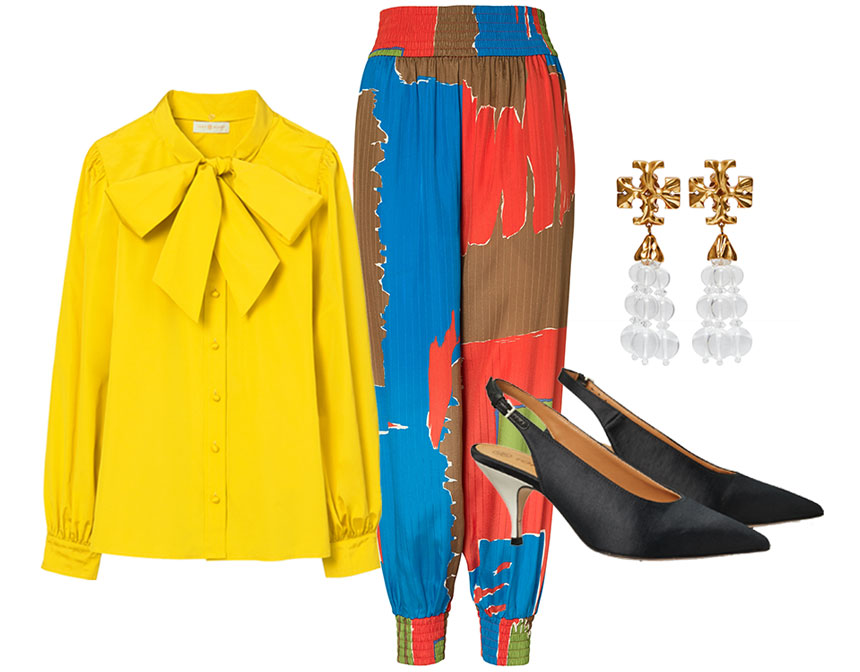 Cross Those Borders
A mix of country classics such as a traditional barn jacket with urban staples like high-waisted jeans blurs the line between rural and cosmopolitan. Whether you're headed downtown or down by the river, you're bound to look a cut above.