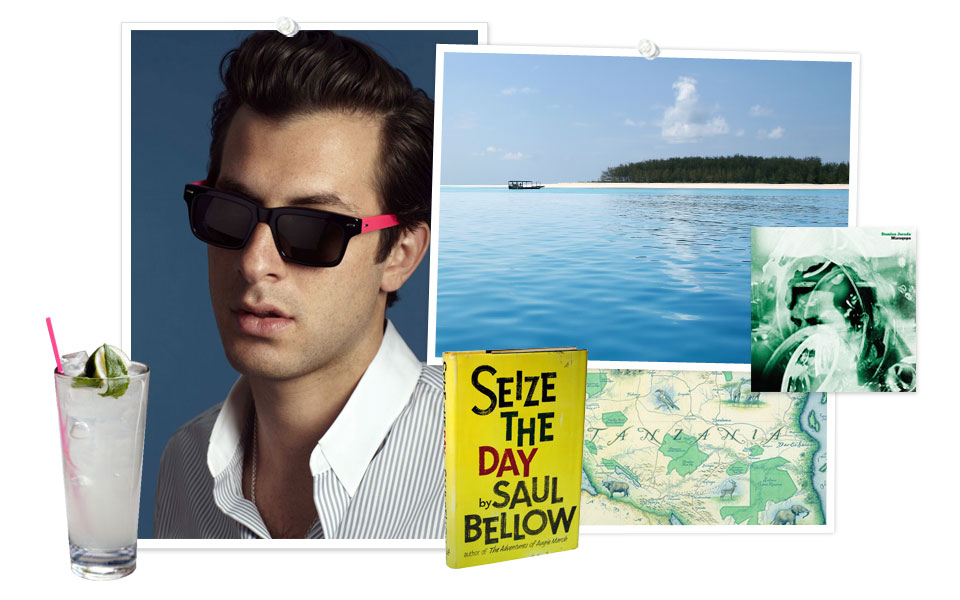 Mark Ronson deserves a little R&R. He's had a busy year — he scored Carbon Life with Miike Snow's Andrew Wyatt for London's Royal Ballet; he wrote Anywhere in the World, a song for the upcoming Olympics; he produced multiple albums, like Rufus Wainwright's. So Mark is packing little more than a toothbrush and heading to Mnemba Island, a pristine slice of white sand off the Tanzanian coast.
Where I'm going…
Mnemba Island
What I'm packing…
Two pairs of swimming shorts, two shirts, toothbrush, a razor and a few books.
During the day I will…
Swim, read and love.
At night I will…
Eat, drink and love.
Secret only a local would know…
There aren't any secrets.
On my playlist…
Damien Jurado's Maraqoba
The Bee Gees' 1st
Allen Touissant's Sweet Touch Of Love
Book I'm reading…
Saul Bellow's Seize The Day
Game I like to play…
Checkers
Travel tip…
Don't fear the tiny planes.
Favorite summer cocktail…
Gin and Tonic