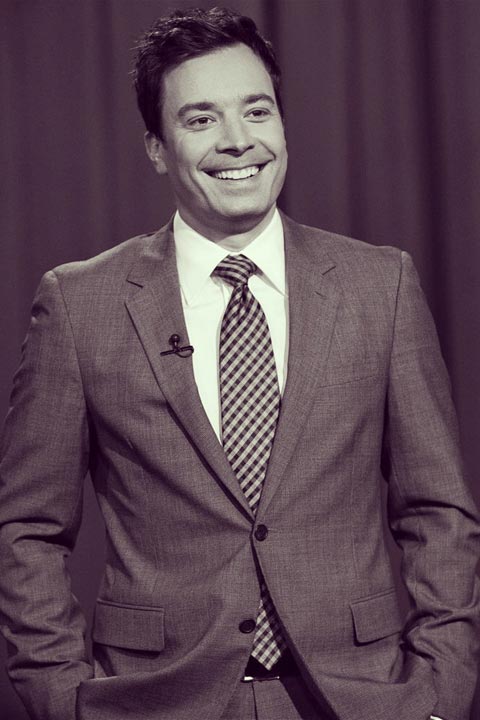 Fresh off the release of his album Blow Your Pants Off, we brought Jimmy Fallon back for our first-ever music issue. After all, the late night host is a genius at spot-on musical impressions. Have you heard his take on Springsteen, Dylan and Jagger? (If not, get to YouTube — stat.) Here, the SNL alum talks soundtracks and guilty pleasures.
What song changed your life?
Crying by Roy Orbison. I didn't realize you could be that operatic in a pop song.
First concert…
Weird Al Yankovic at the Ulster Performing Arts Center in Kingston, New York. It was the Dare To Be Stupid tour. My parents took me.
Song you never get tired of hearing…
Do They Know It's Christmas? by the original Band Aid.
Guilty pleasure song/album…
Here's Where the Story Ends by The Sundays. (Or anything by The Sundays.)
If you could sing backup for any artist…
The Bee Gees.
It's Freaky Friday — whom would you swap with?
Richard Branson
Last album you downloaded…
Joey Bada$$
Soundtrack for a dinner party should always include…
Any Jackie Gleason orchestra. I grew up with those always playing.
Best band we've never heard of…
Joey Bada$$
Soundtrack of your life…
Harry Nilsson's Greatest Hits