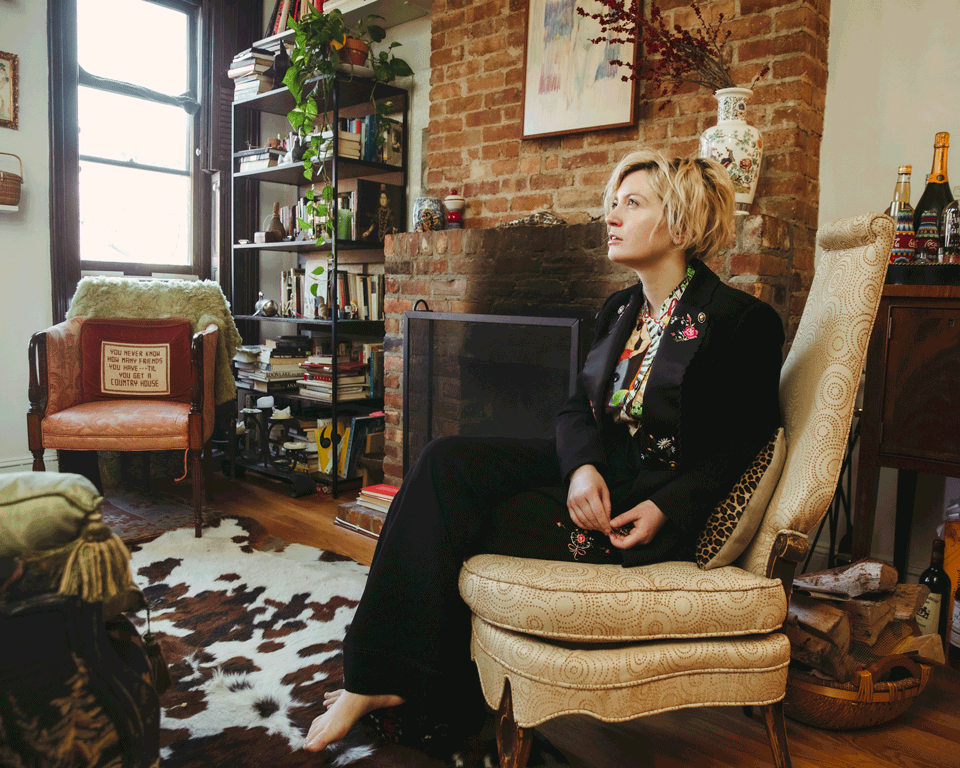 You don't need to be a men's fashion fanatic to take delight in Rachel Tashjian's reporting on the subject. In her single year as Style Writer for GQ—where she also co-hosts the 
Corporate Lunch
 podcast—Tashjian has become a destination byline (and 
Twitter handle
, and captain of a Princess Diana-obsessed 
Instagram account
).
"So many men have bizarre and intense personal style," she explains of her love of her beat. Her own personal style comes close, and menswear takes up a good percentage of her wardrobe. Her writing is no less sui generis; it's the absurdity waiting in the margins and the about-to-be-big ideas in the ether that have the greatest claim on Tashjian's attention. She is equally likely to publish a sincere think piece on the state of luxury as she is to focus her Grammys coverage on the crystal-embellished slippers spotted on Iggy Pop's feet—or his, "glamorous punk trotters," as she put it.
Days before New York Fashion Week, Tashjian invited us into the cozy, brick-walled Cobble Hill apartment where she does most of her writing (her best work happens between 6 am and the hour when most of us are setting off for work, in case you were wondering). Tashjian and her boyfriend, Lloyd Wise, live among an eclectic array of curios, including a life-size stuffed dog-cum-footrest and an antique puppet of a barefoot dancer that faces her when she sits at her dining table with her computer.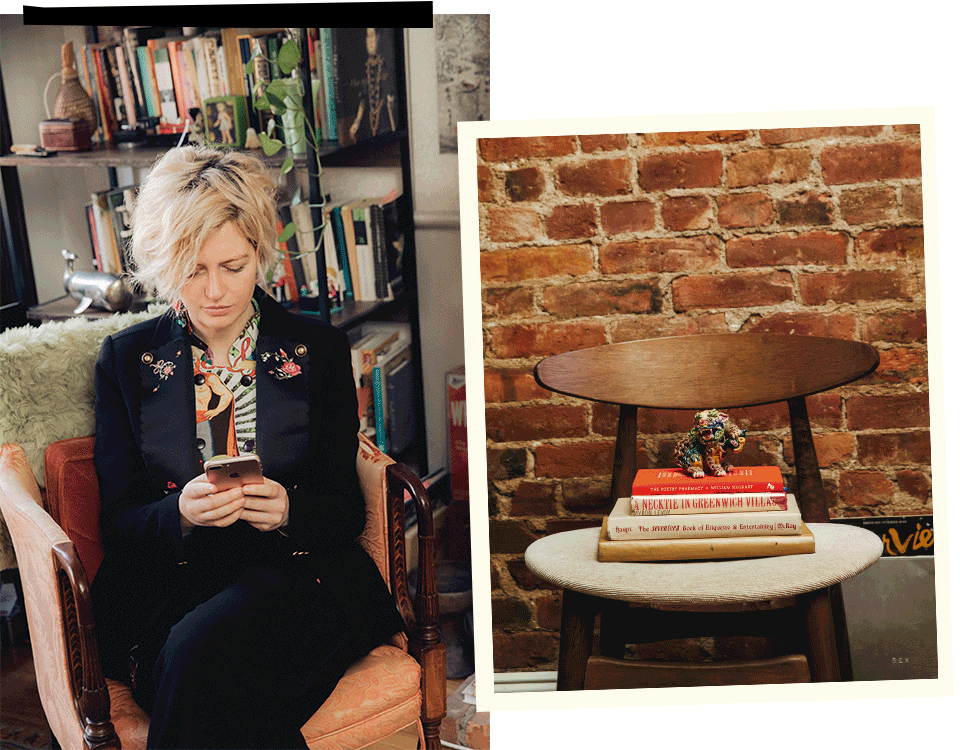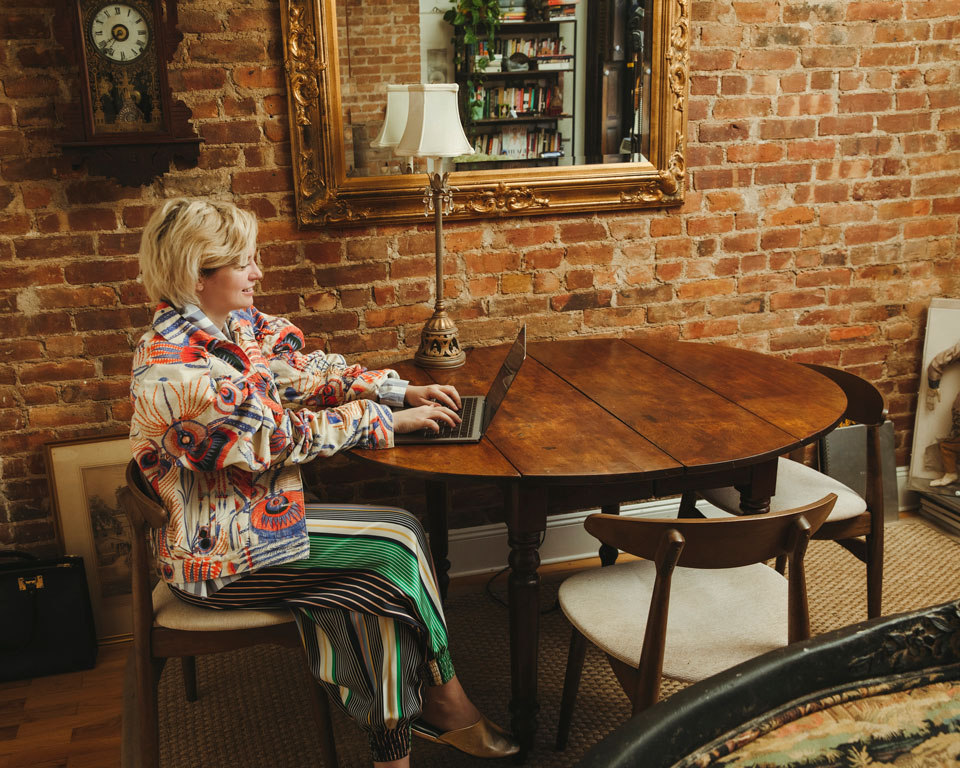 During the Men's Fashion Weeks, Tashjian is either traveling in Paris, or keeping tabs and filing dispatches from New York. "It's a lot of writing and work and research!" she says. Things calm down during the women's shows, which she attends but only writes about if something truly intriguing catches her eye (
a piece
 on the rise of ludicrously itty-bitty bags originated at a Jacquemus show she attended). "I take in the womenswear shows like the Dallas socialite Lynn Wyatt at couture week," she says with visible joy. "As a bullish potential buyer!"
My breakfast of champions is…
Ninety elegant minutes to sit in bed and read or write.
When I work, I listen to…
Opera.
When I have writer's block, I…
Take a long walk around my neighborhood or someone else's.
During New York Fashion Week I find myself going here more often than usual…
Umberto's clam house!
My favorite question to ask during an interview is…
"What was your first experience with celebrity?"
My personal pantheon of style icons includes…
The two Dianas—Spencer and Vreeland—and Eric Clapton. Exuberant obsessives.
My love of Diana has taught me to…
Coordinate my accessories.
My work wife/husband is….
I'm in a work throuple with my two podcast co-hosts, Noah and Sam.
My favorite workday distraction is…
An intimidatingly elegant coffee.
My earliest fashion memory is…
Dionne Warwick giving me her autograph while wearing a white silk marabou feather robe.
During Fashion Week you'll find in my bag…
Earphones and a book, always a book.
My New York Fashion Week hideout is…
Queen restaurant in Brooklyn.
I embrace ambition by…
Making myself as uncomfortable as possible.
The person who inspires me to embrace ambition is….
My mommy!
We at Tory Daily are inspired by smart, passionate women who #EmbraceAmbition and find ways to make their communities stronger. For information on the Tory Burch Foundation, which empowers women entrepreneurs to #EmbraceAmbition, click here.