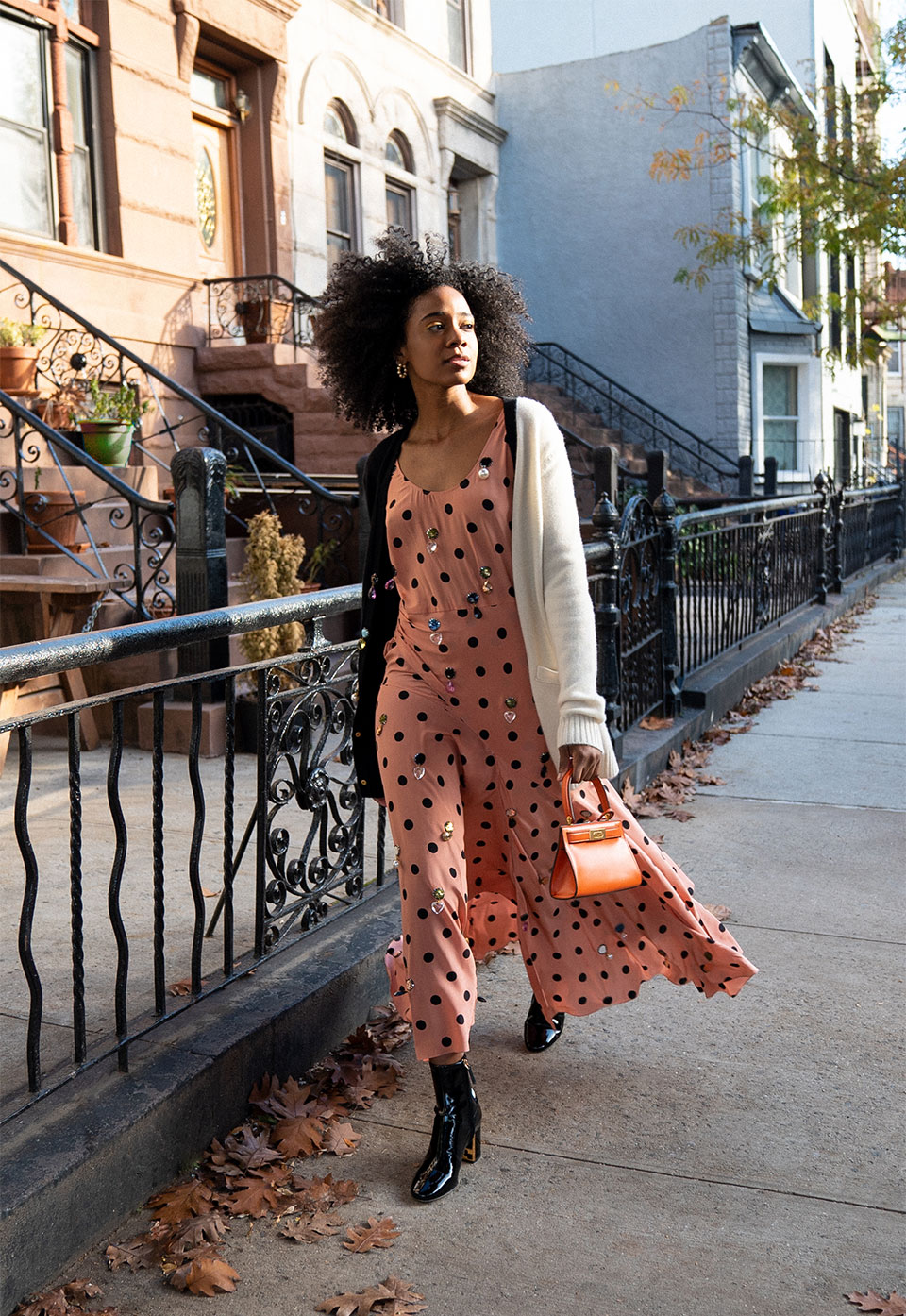 Naomi Elizée has never been one to think small. After landing her dream job at Vogue, where she is Associate Market Editor, she — like many Millennials — set out to get her side hustle off the ground. Taking another page from the generational playbook, she started her own podcast, "So… What Do You Do Again?"
Each week on "So… What Do You Do Again?" — whose mission is to celebrate women of color who are transforming the fashion industry — Elizée sits down with trailblazing creatives, from journalist Marjon Carlos to Allure's Fashion Director Rajni Jacques to "Sock-fluencer" Gia Seo. Elizée's goal? To inspire younger listeners and show them that, with hard work and drive, they, too, can find success in one of the most competitive—and inspiring—industries.
Before the holiday season goes into full swing, the Florida native found time to hang out with us in Brooklyn, where she now lives. Here, we discuss Elizée's holiday plans, her packing must-haves and her greatest goals for the New Year.
Over the holidays, you'll find me…
In North Florida visiting my family and then off to New Orleans for a getaway weekend with my boyfriend!
And I will be packing…
All of my travel sized Barbara Strum beauty products because vacation skin is scary!!! Oh, and my favorite AYR jeans, basic white tee and of course all of my Tory Picks!
I would describe my style as…
Downtown, eclectic and comfortable.
And when it comes to accessories…
Less is more! But I do love a good bag…
My favorite gifts to give…
Are experiences because that memory will last forever!
And on my personal wish list…
A trip to Portugal! Manifesting it for 2020.
My favorite holiday traditions…
Drinking eggnog while playing Haitian renditions of American Christmas songs.
This holiday, I'm grateful for…
My family and friends.
And my greatest goals for the New Year…
To continue to learn and explore more cities across the globe!