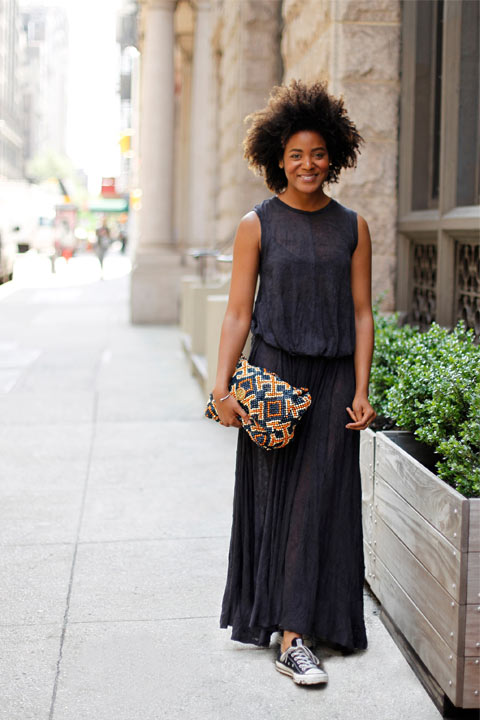 The art enthusiast and MAKER editor talks about inspiration, her simple style mantra and best advice.
MAKER means…
It's simple really: there is a creator behind every work of beauty and the events leading up to the act of creation is enormously exciting for me. MAKER is the summation of all those thoughts and emotions.
My favorite recent art discovery…
The cover artist for Issue 01, James Henkel. He teaches in the Art Department at the University of Minnesota; I stumbled upon his work one restless night around 3am. His work is straightforward and haunting, he uses no computer, no darkroom tricks — its strength is in its simplicity.
I would describe my style as… 

Minimalist, monochromatic, masculine. I don't even own an iron… so I like to keep it simple.
Best advice I ever received was…
"Done is better than perfect," from my mother on timeliness and deadlines.
Advice I'd give to someone starting her own business…
I should probably say, "take your time, do your research, be prepared." But what I really believe in is following the energy…if something is sparking within you, people are rallying around you, and opportunity is knocking, just jump! Most things sort themselves out on the back-end.
If I owned one piece of art, it would be…
Bernini's Ecstasy of St. Theresa
Book I'm reading now…
Sexual Personae by Camille Paglia
More to explore in
Culture