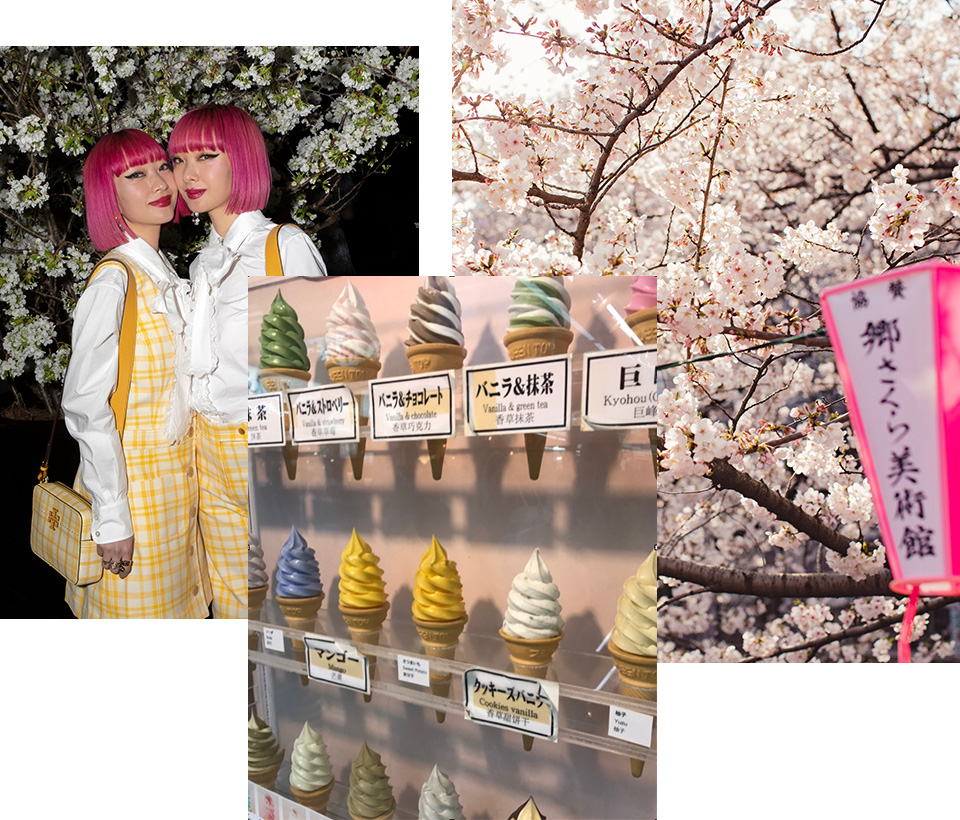 It's hard to believe but cherry blossom season – also known as Sakura in Japan – will exist with or without Instagram (though we can all agree the 8.1 million posts with the hashtag #sakura do make it that much more accessible). It's currently the peak magical moment for the flowers, creating blankets of pink petals both above and below wherever the trees line the parks and streets.
Team Tory is on the ground in Tokyo right now, celebrating the Ginza flagship boutique so naturally we're right there with the rest of the observers. We're packing a picnic lunch and elbowing our way through the crowds to get as close to those blossoms as our iPhone will allow, in order to capture the moment in focus. Dig deep on the internet and you'll learn there's a strategy for viewing it – websites are dedicated to it, talk shows focus on it and there are festivals to enjoy it. Sakura Navi is the app to download and it tracks progress from bud to full bloom, so die-hards know exactly when and where to stake out a view. Local convenience stores even stock Hanami bento boxes so you can lunch under the canopy of the trees.
Chances are, if you're reading this, you're already too late as the blossoms are fleeting, just a few days at most. Consider this one of the many 'postcards' from Tokyo we are sending this week since we'll be talking about Japan quite a lot the next few days. Enjoy the photo and if you need more, well, you know, there's always Instagram.
もう桜の季節が来たなんて。桜については、SNS上やそれに以外でも今まさに旬のトピック。(810万件ものポストがある#sakuraのハッシュタグでInstagramを検索すると良い写真を見つけ易いかも。)ちょうど満開となった桜が、公園も通りも、桜の木があるところはどこもかしこもピンクの花びらの絨毯を広げています。
銀座店のオープンを祝うために、トリー バーチの本社チームも東京に到着したところなので、私たちもピクニック用のランチを詰めて、お花見にやって来た人たちをかき分けてiPhoneのピントが許す限り桜の花を接写するつもりです。インターネットで詳しく調べると、お花見にも流儀があるそう。ウェブサイトでは特集が組まれ、お花見をテーマにしたトークショーや、お花見を楽しむためのイベントが開催されたりと、桜はまさに話題の的。Sakura Naviというアプリをダウンロードすると、桜の開花状況を追跡できるので、いつ、どこで咲くのかを知りたいという方は必見です。コンビニエンスストアにはお花見弁当もあるので、桜の木々の下でランチをしてみては。
この記事をまさに今目にしたのであれば、満開の桜を見ることが出来るものあと長くてもほんの数日だけ。これから数日は日本についての記事を掲載していくので、この記事を東京から届くのたくさんの「お便り」の一つとして捉えていただけたら。もっと写真をご覧になりたい方は、ぜひInstagramをのぞいてみて。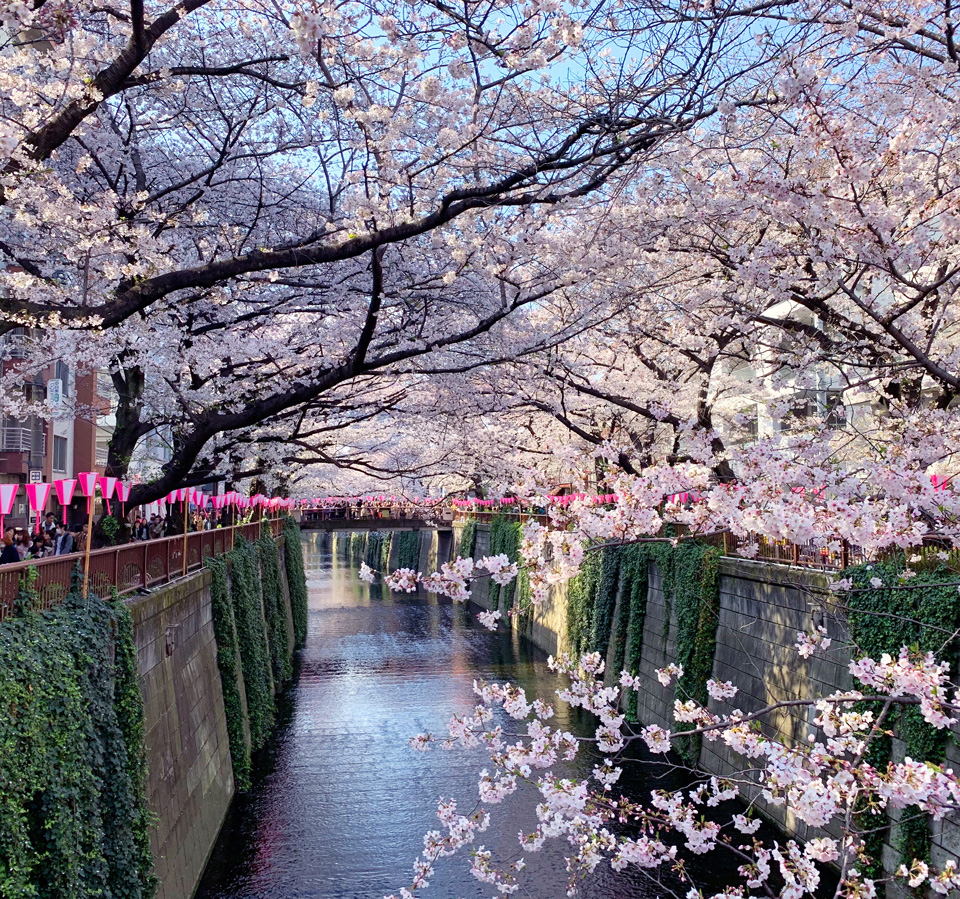 More to explore in
Travel