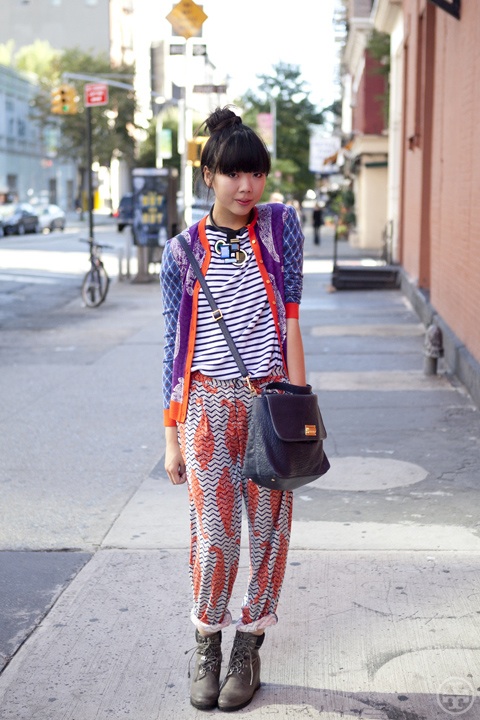 The London blogger boldly mixes color and print.
I love my job because… It's varied and anything goes!
In this picture, I'm wearing… Tory's Liesa sweater, Athala pant and Dayton messenger. Actually, everything I'm wearing is pretty much Tory apart from the vintage Breton and the 80%20 hiking boots which 'weight' the prints down.
When I wear Tory I feel… zany!
My style mantra is… anything goes!
The best piece of fashion advice I ever received is… don't listen to fashion advice.
Getting dressed to go out, I listen to… Sufjan Stevens.
The most stylish movie of all time is… Il Conformista.
My fitness regimen is… non-existent.
My favorite charity is… Shelter England.
My perfect day in London is… thrifting in Battersea Car Boot, a walk around Hampstead Heath, dinner at Pizza East and at home with X-Factor.
My go-to restaurant is… Yalla Yalla for a Lebanese bite.
If I had to live in another city… it would be New York (terribly obvious but closest in 'feel' to London).