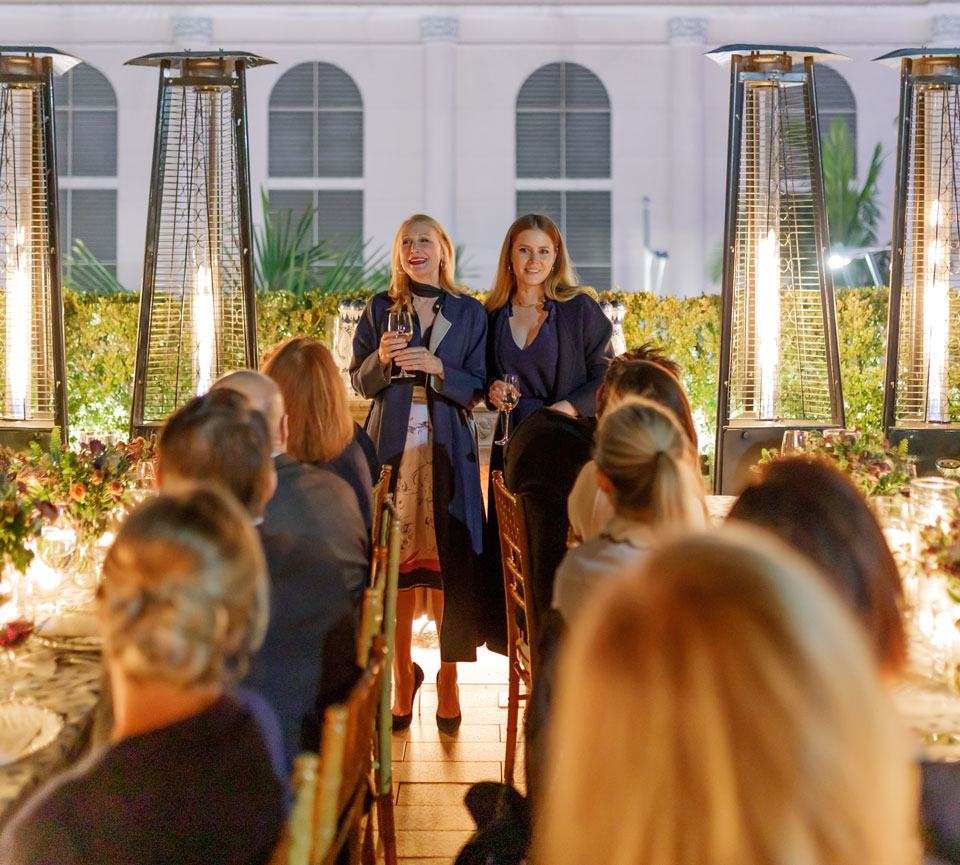 In an intimate pre-awards dinner hosted by Tory Burch and Clase Azul on the rooftop of our Rodeo Drive boutique, Tory Daily caught up with Golden Globe nominees and Sharp Objects' on-screen mother-daughter duo Patricia Clarkson — who took home the Golden Globe for Best Supporting Actress — and Amy Adams about acting and life.
Best piece of advice I ever received was…
Patricia Clarkson: Rise above. My mother always told me to rise above.
Amy Adams: You're running your own race, stop looking at everyone around you.
My style is…
PC: Southern
AA: It ranges from casual comfort to classic.
Soundtrack of my life…
PC: Closing Time by Tom Waits
AA: BREAD
Book that changed my life…
PC: History: A Novel by Elsa Morante
AA: Joy Luck Club by Amy Tan
Favorite quote…
AA: "Blessed are those who can laugh at themselves for they shall never cease to be amused." – Terri Garey
It's Freaky Friday — I would swap with…
PC: Amy Adams
AA: Oprah
If I could recreate any role in movie history, it would be…
AA: Johnny Depp's role in Edward Scissorhands – it's one of the roles that made me want to start acting and I think taking on a previously male role would be really fun.
The secret to pretending to be someone else is…
PC: Knowing who you really are first.
AA: Believing it.
A wink or a smile…
PC: Definitely a wink – they're sexy.
AA: Smile – a wink makes someone question and a smile invites them in.
More to explore in
Culture