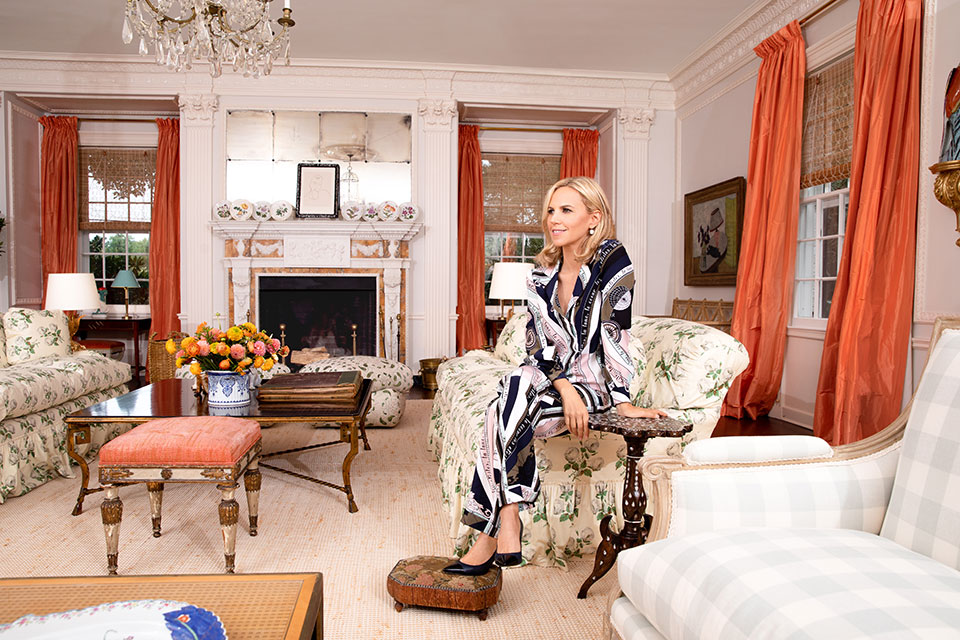 Whimsical prints, holiday traditions, present-hunting…it's our favorite time of year. Tory, seen here wearing our Sienna top and pants in the Celestial print, tells us what's on her shopping list and what she is most looking forward to this year…
What do you most love about this time of year?
It's less about the actual holidays — though I do love them — and more about the days and weeks leading up to them when I get to spend time with friends and family. Whether it is a cocktail party, going to a show, wrapping presents or just hanging out at home playing board games. We get a bit competitive with the last two.
What's your holiday look?
It's always a mix and depends on what I am doing – I like pieces that are pulled together and have a special element like a print or statement necklace. Our pajama-style Sienna top and pants, in our soft Celestial print, is what I'm wearing for dinners at home.
What inspired the holiday collection?
I was inspired by all the things I love — stripes, relaxed silhouettes, color and print… The natural beauty of combining a simple knit and a skirt, a soft tunic and a pant. There's even a nod to my favorite book, The Little Prince, by Antoine de Saint-Exupéry, in a watercolor print we named Daydream.
How do you kick off the gift-giving season?
I try to think of things my friends and family would not usually get for themselves — especially if the receiver is someone who is always practical. I want to show them this time of year how special they are to me, whether it's a first-edition book, a rare fishing lure or a pair of earrings. For Holiday 2018, we asked Susan Miller, founder of Astrology Zone, to help find the perfect item based on people's zodiac signs. Her guide will really come in handy when you just don't know what to get — it will definitely spark some ideas.