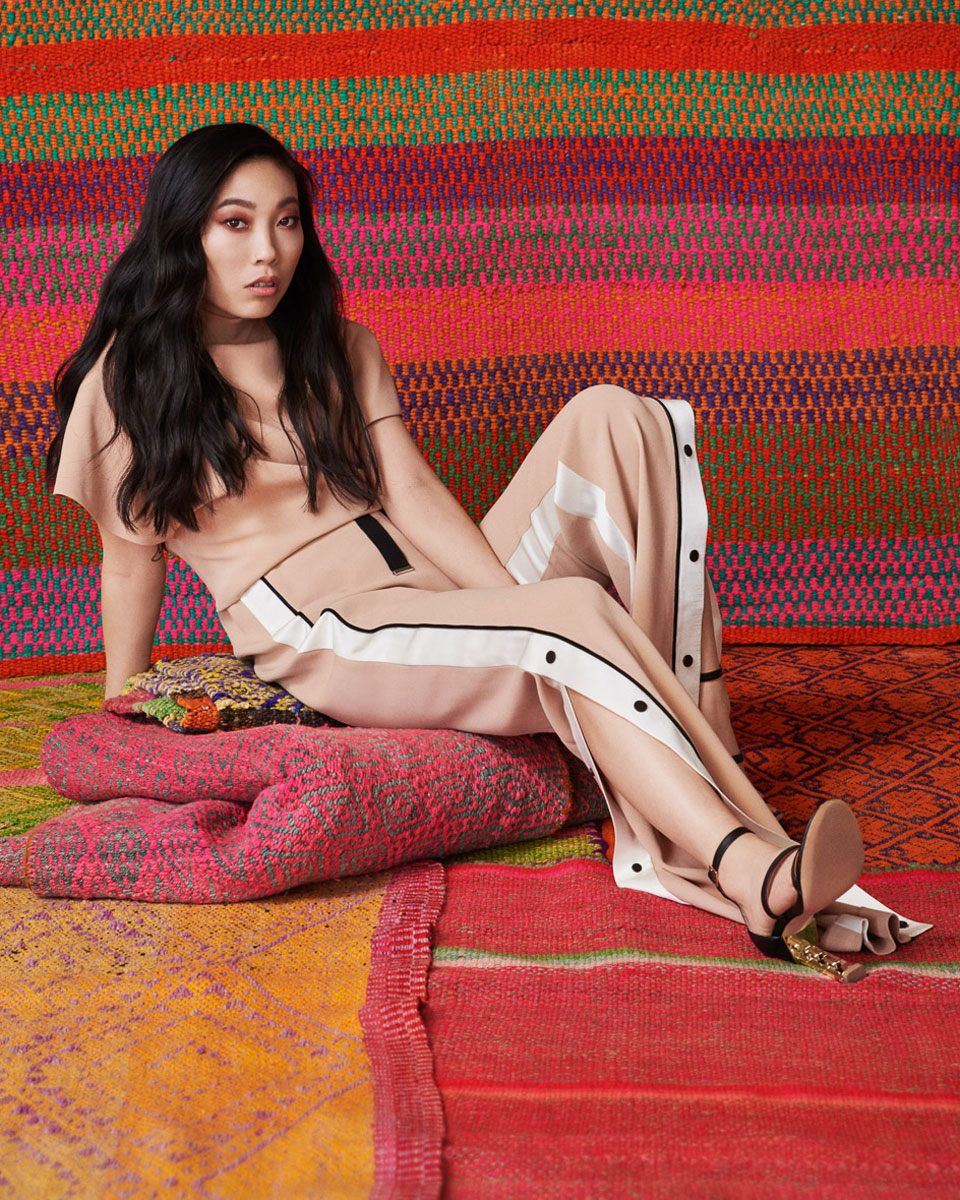 What a difference a few months make. Earlier this year, you'd be forgiven if the name Awkwafina — yes, sounds just like the bottled water — didn't ring a bell. Now Nora Lum's stage moniker, a hybrid of awkward and fine — as in "I'm awkward, but it's fine" — is practically a household name. Not only did the Queens native star in the summer blockbuster Ocean's 8, alongside Sandra Bullock and Cate Blanchett, but she's up on the marquee again in Crazy Rich Asians, which opens this week and has nabbed an impressive 91% Fresh score with critics, according to Rotten Tomatoes. On top of all this, Awkwafina recently released her second EP, too, In Fina We Trust, a fun, punchy and bold rap romp with clever and cutting lyrics. Here, the multi-hyphenate talent chats with Tory Daily.
First concert attended…
My dad took me to a 10,000 Maniacs concert.
First album bought…
CrazySexyCool by TLC
My signature dance move…
The Worm
My dream music collaboration…
Hall & Oates
My pre-performance ritual or warm-up…
Watch a YouTube video of Jackie Chan reuniting with his stunt team on a Chinese game show.
Most memorable audition…
An actor I was reading with farted, then talked about it for eight minutes.
One memorable behind-the-scenes anecdote from Crazy Rich Asians…
A monkey stole my fruit snack right out of my hand and then mocked me from afar while climbing up to the Batu Caves.
Between takes, you'll usually find me…
At craft services, stuffing all of the Welch's Fruit Snacks into my pockets.
My favorite part of filming Crazy Rich Asians…
Being surrounded by a cast of people I love and exploring Singapore and Malaysia with them.
The Awkwafina guide to New York includes stops at…
Arthur Avenue for Italian food; Tottenville, Staten Island, where Benjamin Franklin used to hang; the New World Mall in Flushing, Queens, and a tour of Greenpoint, Brooklyn, and all of its Polish delights.