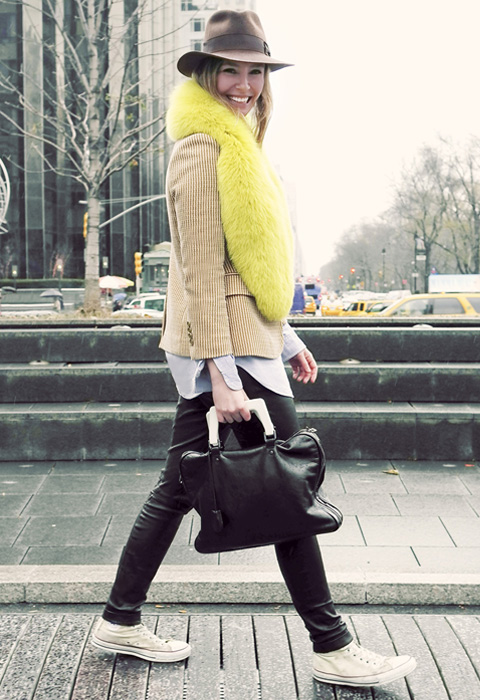 Sophie Pera,
Town & Country's
Fashion Market Editor, is one of the chic-est magpies around town. She showed us how she'd style one of our favorite resort jackets — the
Hadley
— and shared her best advice.
In this photo I am wearing…
Tory Burch Hadley jacket and leather pants (I've worn them to death, but they are perfect), my hat, yellow fur, Converse sneakers and a Lanvin bag that fits everything I need, which is a small miracle.
Where would you wear this look?
Anytime, day or night. I'd change shoes for the office.
What are you feeling right now, louche or ladylike?
I never really feel ladylike so definitely louche.
What inspires you?
Anything and everything. Old movies, books, photography, traveling — and my favorite — people watching.
What is your style mantra?
Wear what you like and get on with it. It's all about confidence.
What is your star sign?
Scorpio
Best piece of fashion advice you ever received?
Be yourself.
Photo by Hanuk