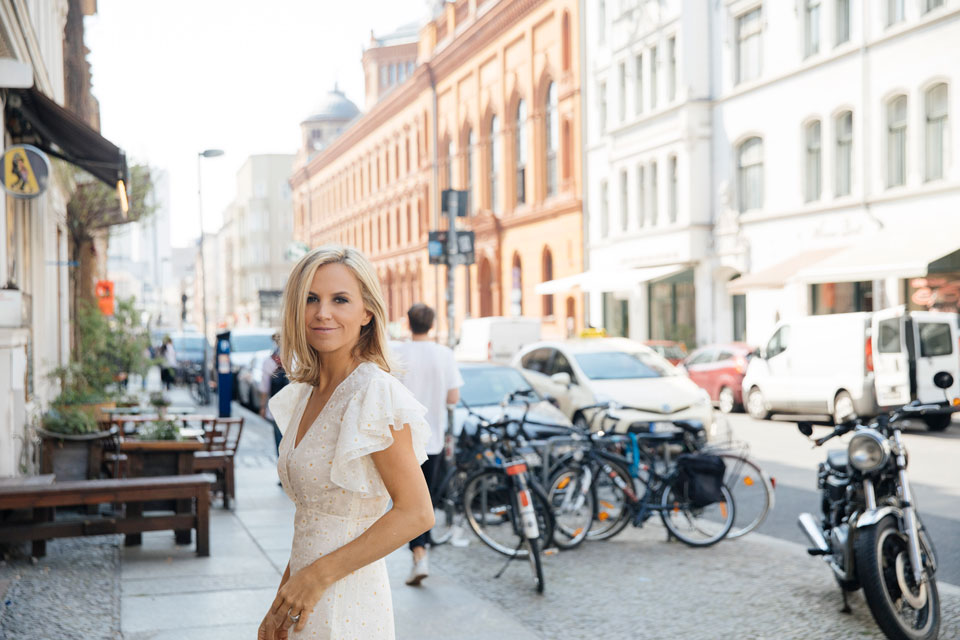 What was the inspiration?
It's all about a bohemian summer — easy, relaxed, free spirited. We also found inspiration in my love of gardens, from modern updates on gardening workwear to
jewelry in the shape of gardening tools
.
Favorite print?
So many to choose from. We did an artisanal take on color-blocking — in rich spice colors — that was inspired by handmade quilts from Gee's Bend, Alabama. My favorites are the florals, though, especially a wildflower print we've named Meadow Folly and the daisy pattern on the
Susanna dress
I'm wearing here.
Can you tell us about the accessories?
We had a lot of fun with the accessories this season. In addition to the jewelry we did inspired by gardening tools, we also designed a bracelet with snack-shaped charms, fringed handbags, shearling slides, a new camera bag with swinging tassels…
Why the focus on gardens?
My mother is always in her garden at Valley Forge. Growing up, I was in charge of pulling the weeds. Not my favorite job, but it taught me a lot. Likewise, she learned from her father, who had a green thumb. I love spending time in my garden. I'm not winning any prizes for what I grow, but I find it therapeutic. We have tomatoes, cucumbers and other fresh vegetables and herbs and, of course, plenty of flowers like my favorite, garden roses.
#ToryDaily