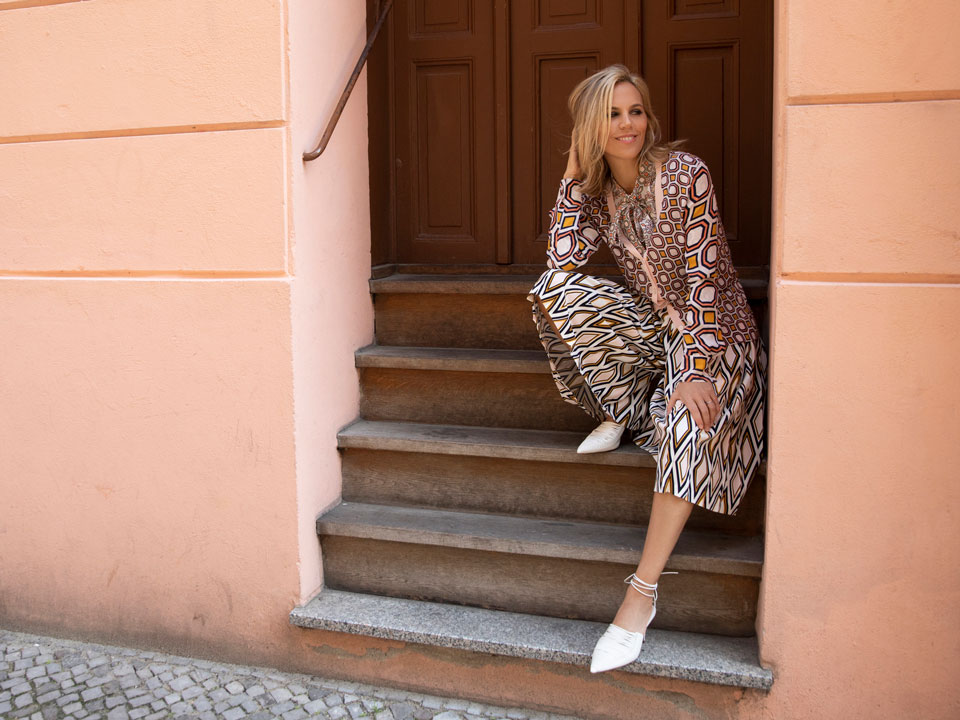 What brings you to Berlin?
I'm thrilled to be here to celebrate
mytheresa.com's Women video series
. They have worked with so many wonderful women I admire, across all industries, for this project — Karen Elson, Liv Tyler, Brooke Shields, Diane Kruger… I was so honored they asked me to participate this year, and I love
the film we collaborated on together
.
What's on your itinerary?
In addition to hosting a talk and intimate dinner with mytheresa.comg, I'll be giving a talk about entrepreneurship and the Tory Burch Foundation's #EmbraceAmbition campaign at Humboldt University. I hope to squeeze in time to see new exhibits, too, such as Ron Gorchov at Galerie Max Hetzler and the Boros Collection — Berlin is one of the great art capitals. I'll be sharing those picks with you here in Tory Daily's special Berlin Issue.
What else can we expect in this issue?
We'll be interviewing local tastemakers and getting their thoughts on the style scene as well as the best places to go in the city. We have a spotlight on Tieranatomisches, the theater where I'm holding the university talk. The history of the space is wild — it has an incredible science background. We'll also take you through all the events and parties and cap it all off with a special playlist dedicated to Berlin.
More to explore in
Travel