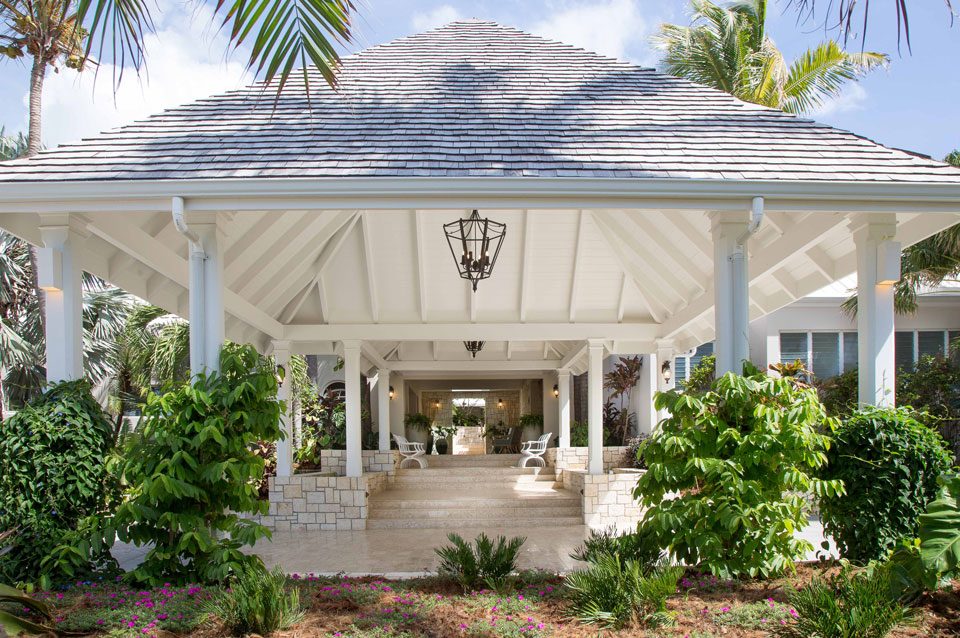 Tucked away in the Caribbean is a little island called Antigua: longtime base to arbiter-of-taste Bunny Mellon, host to Oprah's vacation home and the location for our latest Tory Sport campaign shoot. We descended on the island's classic luxury resort — Curtain Bluff — for some good old-fashioned sun and sport.
The choice of setting is more than just happenstance. Sport — and tennis, in particular — is integral to the beachfront hotel's identity, making it the perfect backdrop for our new tennis whites.
Curtain Bluff's founders saw tennis as a way to give back to their local community. In 1974, they established the Old Road Fund — named for the village right by the resort — with a mission to provide basic necessities — clothing, school supplies — as well as a little fun, in the form of tennis lessons for the village children.
"What started with t-shirts and tennis racquets has grown to include college scholarships, major medical procedures and construction assistance for damaged homes, churches and other centers around the village," says Rob Sherman, Curtain Bluff's managing director. "To date, over $1 million has been spent, more than 150 children have gone to tennis camp in the U.S. and 45 have received a full university education."
That's an ace in our books.