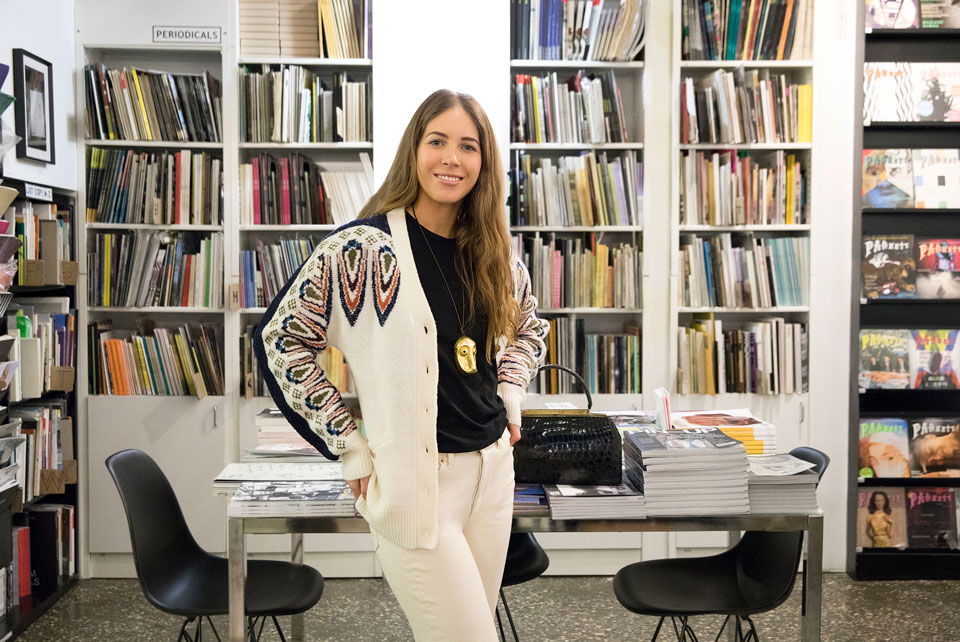 Get to know Colby Mugrabi, the founder of the cultural digital digest Minnie Muse. She tells us all about its origins and her myriad art loves, plus shares some advice for budding entrepreneurs.
The origins of Minnie Muse…
In high school, I launched an art and fashion blog called Minnie Muse. That's the first incarnation. It was just something I did for fun. Then I moved to New York, studied art history and fashion business at NYU, and stopped doing the site. I still had the domain though. My interests eventually evolved to include architecture and furniture design and I wanted to do something that puts into practice those four interests — and in a way that didn't exist anywhere in the digital space. There wasn't anything out there that covered art, fashion, design and architecture in an interdisciplinary manner, finding connections and uncovering common threads. So I launched Minnie Muse. I say "launch" because it's not a relaunch; I'm starting from the beginning. But I love the name still…
The story behind the name…
I came up with the name in middle school. When I was younger, all my friends wanted to be actors or singers; I dreamt of becoming a fashion designer's muse. I was around 13 at the time — so I would have been a little muse, a minnie muse.
And the story behind my logo…
I went to the Calder Foundation one day to do research on Calder jewelry. He made about a thousand unique pieces of jewelry throughout his lengthy career and I learned, within those thousand pieces, he did a series called the initial broaches. I pointed to one — it was a squiggle line — to Sandy, Calder's grandson who was showing me the catalogue. I said, "That's not a letter." He replied that, yes, the squiggle stood for MR, for Calder's daughter Mary Rower. I took that idea of a curvilinear rendering of an M and hand-drew my logo.
Favorite stories I've done…
I love the piece I wrote on Virgil Abloh [Off-White designer] and his Nike sneaker collaboration — I think it's the perfect example of how I can apply my methodology and interrelate various fields to something more current. People had been covering that collaboration, obviously, but no one covered it in the way Minnie Muse did so I'm really proud of that. I also love the piece on exaggerated proportions — that was actually the first article that made me want to start the website. I saw these Émile-Jacques Ruhlmann cabinets, which reminded of Shiro Kuramata's cabinets. And then I was running on the treadmill one day and realized they're like Joe Bradley's "robot" paintings and Balenciaga's silhouettes.
Favorite art movement…
I'd say the Fifties is my favorite decade across any field — architecture, design, fashion or art. Balenciaga is my favorite couturier of all time. I love Mies van der Rohe, Prouvé, Corbusier, the whole European modernist architecture and design moment. Cy Twombly is one of my favorite artists. Definitely the Fifties. But working on this site has really opened my eyes to a lot. It's been wonderful learning about and taking in information I may otherwise not have spent time on — it's great.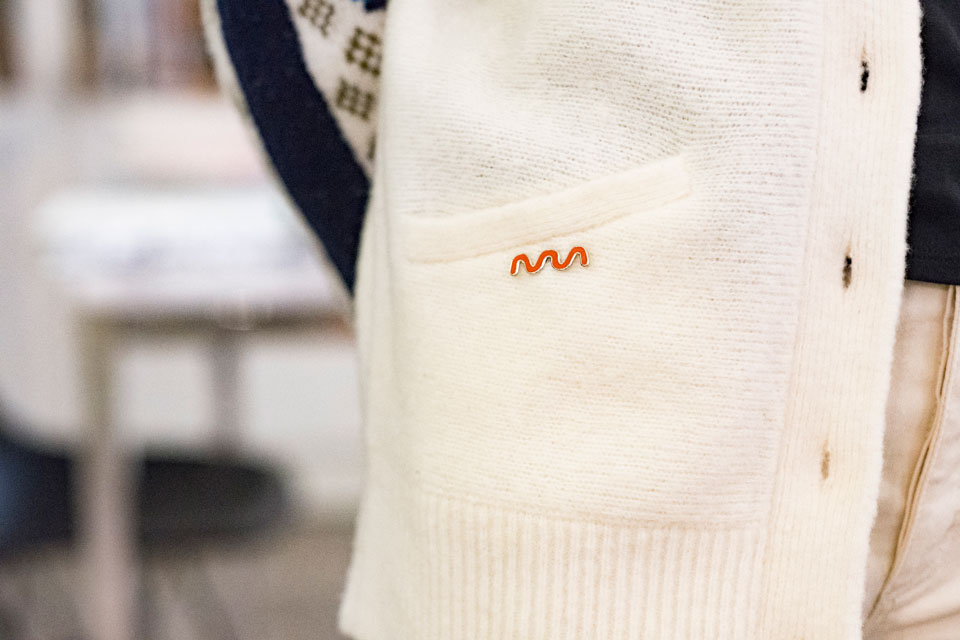 Most exciting thing about owning your own business…
I get so excited to hear that people have responded well to the site. I get emails from people who are in Europe, Canada, Asia. I look at my analytics and there are people in Africa looking at it. That's really exciting to me. Anytime anyone emails me or DMs me on Instagram, it brings the biggest smile to my face.
And the most challenging thing…
Well, every day I go through a month of emotions. I wake up feeling really amazing, then by late morning, I'm thinking, what am I doing with my life? Then later I get an idea and feel really good again. In the evening, it goes back down… But that's the growth process, which can also be very exciting and inspiring.
The idea of scaling is also a challenge and something I definitely need help with. And time management. It's definitely a learning curve.
My process…
I work on maybe 10 things at a time. I go up to the Met about twice a month to do research. I go in with a list of research topics and, when I come out, I have a hundred other points. If I don't want to write, I focus on sourcing photos or working on a muse board. I make very extensive outlines for any piece that I work on — that takes the most time. Some days, I'll have ideas that start as musings and then, through research, I'll discover more and it'll grow into something long-form. One day I'll feel like I'm using up all my content and then the next day five different things come into play — it's a nice inconsistent yet consistent cycle.
Best career advice given…
No matter how talented you are, you need to show up early, try hard and be hardworking. It's the easiest things that will take you furthest. Presentation is everything. And come in with a smile on your face.
As an entrepreneur, you should never be afraid of…
Failure. That's the biggest thing. I was watching a Steve Jobs documentary and he had this great quote: "There really isn't the penalty for failure either psychologically or economically in the sense that, if you have a good idea and you go out to start your own company, even if you fail, you're generally considered worth more to the company you left because you've gained all this valuable experience, in many disciplines." That's so true. I've wanted to do Minnie Muse for so long and then I woke up one morning and realized I should stop telling myself that and just do it. What did I have to lose? In 10 years from now, if I hadn't done this, then I would be a real loser. The most important thing is doing it. If you fail, that's fine, but at least you tried.
I embrace ambition by…
I never stop working, basically. If you're really, truly ambitious and inspired by something, you do it morning, noon and night. The most important thing is to not suppress anything; you just have to go with it and realize that you're lucky to have that fire in you. For me, the scariest thing is to not have a passion and to not have that ambition.
What's next…
I'm starting to do weekly themes — this week is Keith Haring week. I'm excited to grow my readership and have the ability to do partnerships. I'd love to launch into e-commerce in some capacity. I've already started making some branded products, like little pins and notebooks, but I'm interested in more exclusive products that relate to the various disciplines I cover on my site. That's a long-, long-term goal.
#ToryDaily #ToryStories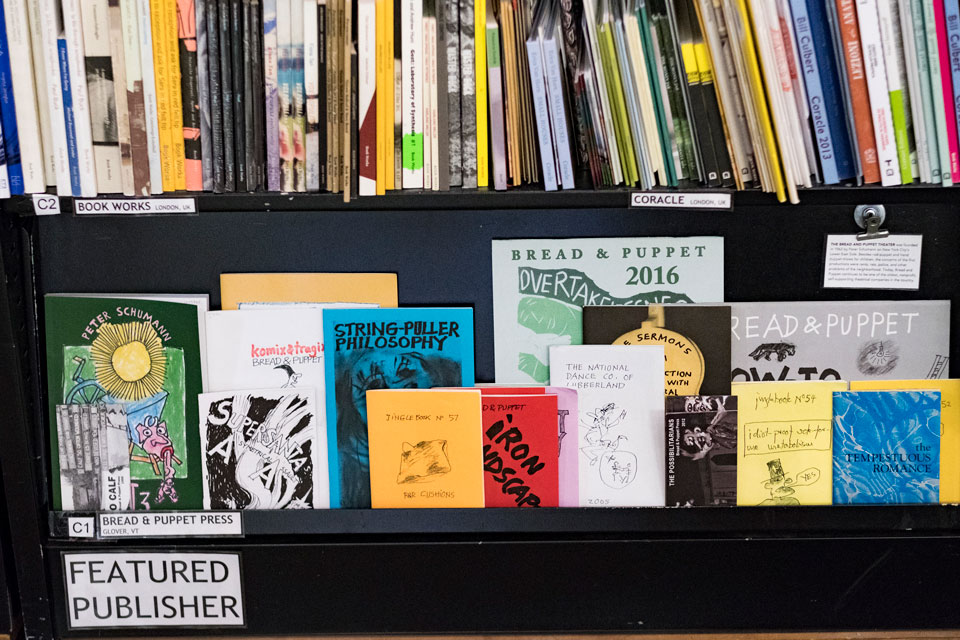 More to explore in
Culture