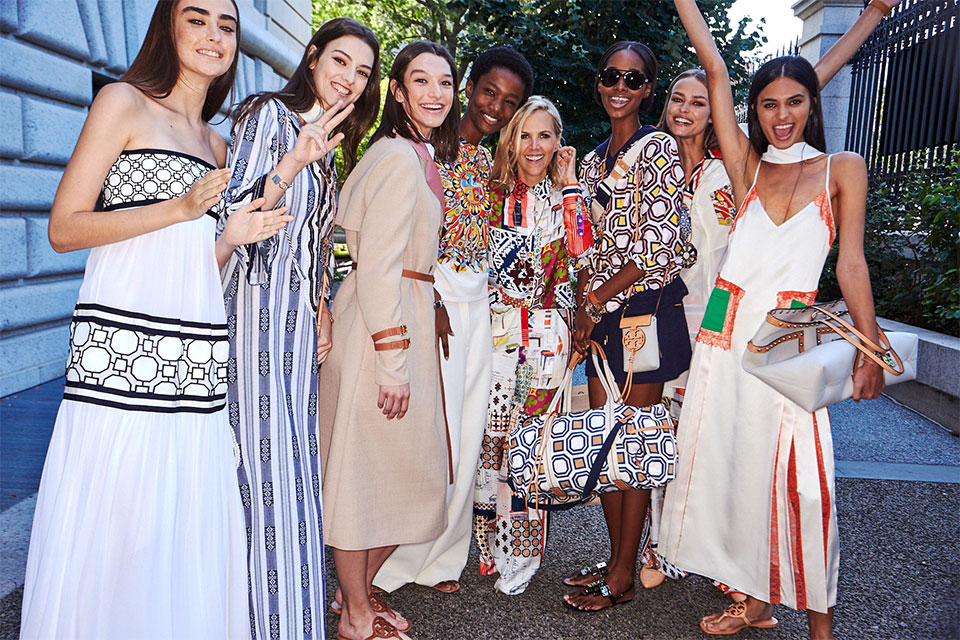 5:15 AM 
Wake up — though honestly, I couldn't really sleep. Too much excitement.
5:30 AM
Starting the day with newspapers and coffee…
5:45 AM
Time for hair and makeup — the perfect opportunity to get focused and review notes for backstage interviews.
7 AM
Say goodbye to my boys before I leave for the Cooper Hewitt — thrilled to be showing in its outdoor garden. This is our first show outside. I'm grateful the weather seems to be cooperating. This year's inspiration: David Hicks. He was bold, audacious, brilliant. His fearless and witty take on color and print has made a lasting impression on me. We were so honored to work with his original scrapbooks this season, given to us by his son Ashley Hicks.
7:15 AM
En route…
7:30 AM
Miranda Brooks has created an incredible garden backdrop — a graphic parterre that is a nod to The Grove, David Hicks' garden in Oxfordshire. It's perfect.
7:45 AM
The clothes are getting steamed, and I'm ready to start pre-show interviews.
8:45 AM
Show rehearsal, with Nian Fish directing and the models wearing our newest Tory Sport tracksuits. Nian should have her own podcast of positive thinking. I love listening to the pep talks she gives the models so they can get into character. We're doing two rehearsals this season. This is my favorite part of show day. It's a moment of calm when it's just the team and me.
9:50 AM
Guests are starting to arrive. The energy is high and we're taking care of a few finishing touches. Wrapping up backstage interviews with WWD and Vogue before I say a quick hello to Emily Blunt. She looks stunning in Spring/Summer 2018 graphic lace.
10:10 AM
Show time! We're doing something different for the soundtrack this season, done by Michel Gaubert. It's ambient — perfect for the bright, sun-filled morning.
10:35 AM
Rounding up family and friends for a backstage photo. It's a post-show ritual — I have one photo for every season.
Noon
The design team and I are at Indochine for our traditional post-show lunch. We couldn't do it without our stylist Benjamin Bruno, and the best beauty team — Diane Kendal, Guido Palau and Kim D'Amato.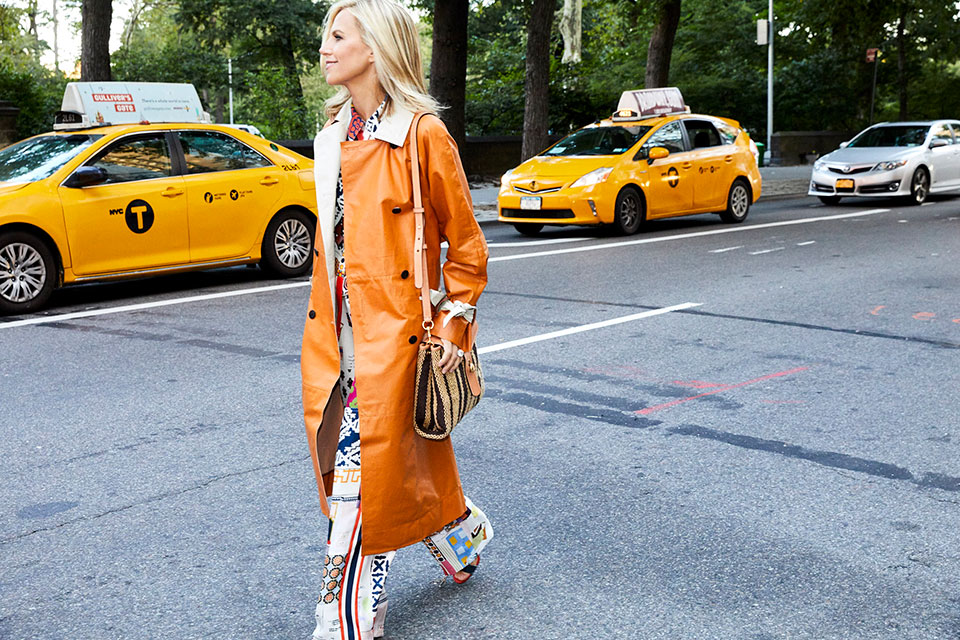 1:30 PM
Back to the office for meetings and more interviews. Also reviewing the collection with our buying and merchandising teams. I'm so happy with the way the Hicks prints and Miller flats turned out.
4 PM
Several interviews and calls, with Business of Fashion and Japanese press.
6 PM
A quick — and welcome — breather when my boys stop by the office.
6:30 PM
Getting ready for the evening ahead…
7:30 PM
Cocktails and dinner with Net-a-Porter. It's good to catch up with everyone, especially those who made the trip from out of town.
9 PM
Swinging by Harper's Bazaar's Icons party before heading home for the weekend. This is the first time we've shown on a Friday — I can sleep in tomorrow… a bit.