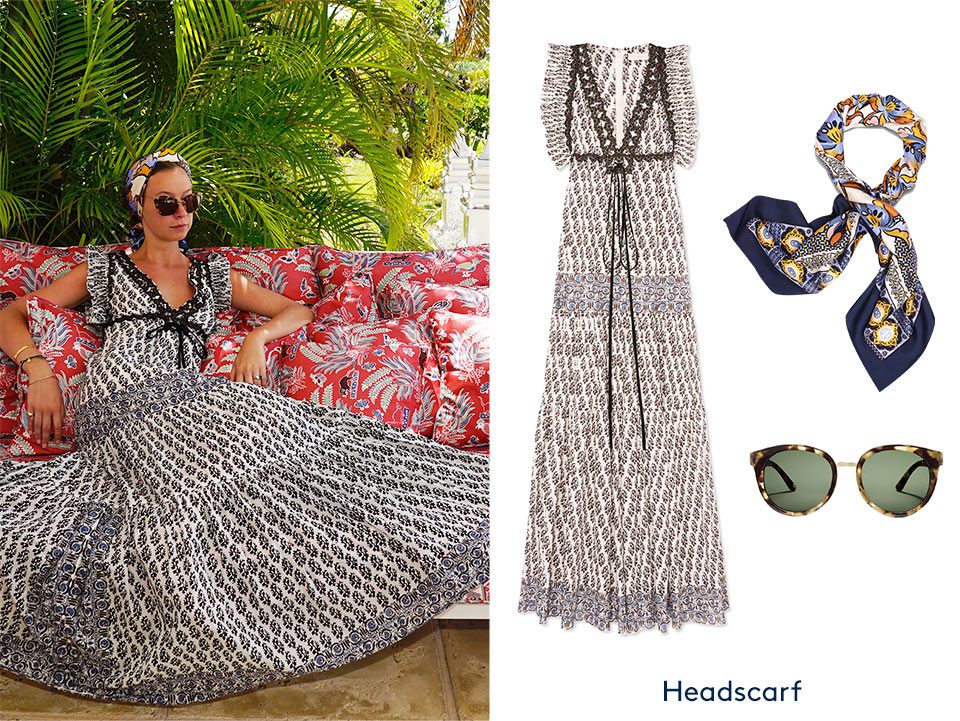 The height of summer, when the mercury rises (and rises and rises), is the perfect time to get creative with that wardrobe staple, the scarf. Here, we show you three quick and easy ways that take the look beyond the usual wrapping, tying, knotting around the neck.
For starters, opt for a touch of retro glamour by reworking the accessory into a headscarf. Just fold it in half — and then again in the same direction, depending on the size — and, holding the ends, position horizontally behind your head. Bring the ends to the front and tie them together. Wrap back around and tuck the ends under. Adjust as necessary.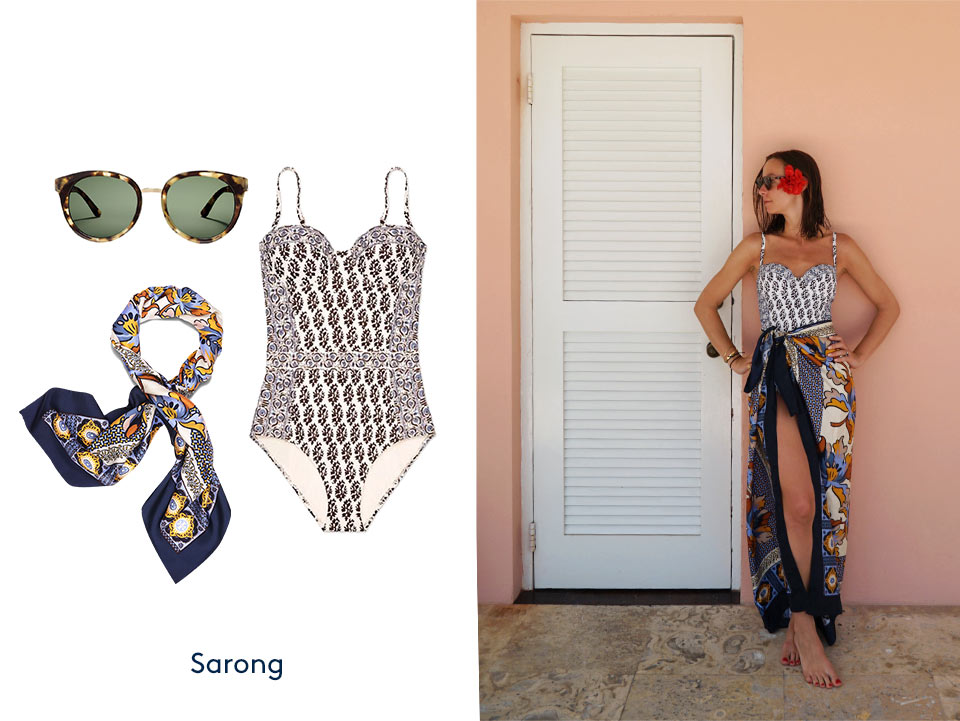 This one's a classic for idle days both on the beach and by the pool. Turn the scarf into a sarong by wrapping it around your waist and tying a knot on the side. For a shorter style, fold the scarf diagonally in half to get a triangle before wrapping and knotting around the waist.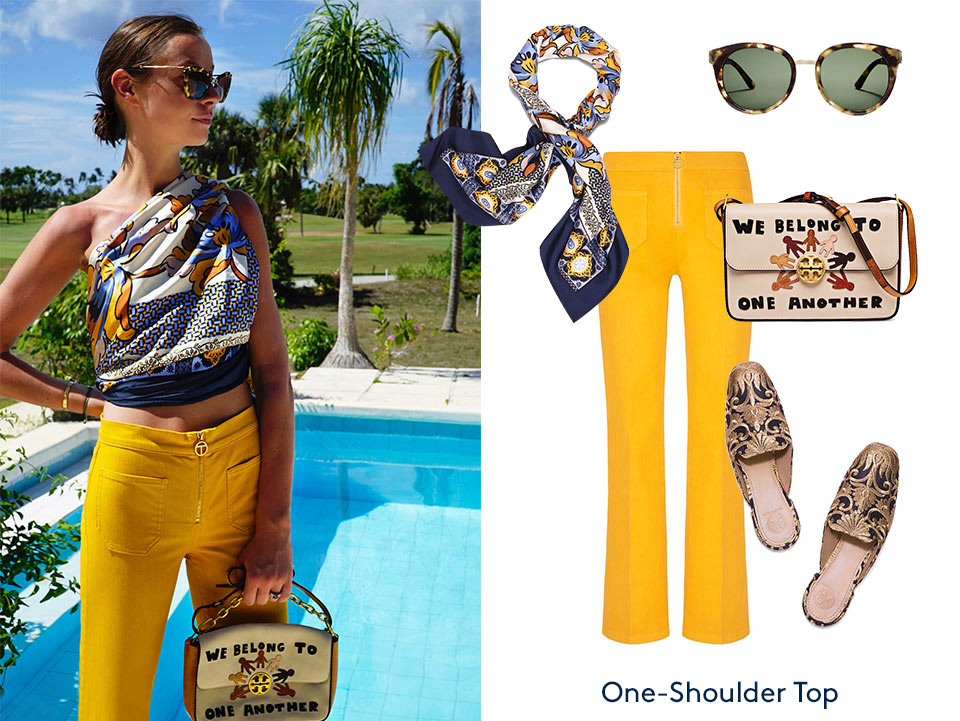 For the look above, which channels a Seventies allure, you'll need a larger scarf like Tory's
Tiger Lilly oversized silk square
. First, hold the scarf in front of you, a hand on each top corner. Bring your left hand over your left shoulder and let go, so the top corner drapes over. Bring your right hand down to your waist, so the scarf edge runs diagonally under your right arm for a one-shoulder effect. Knot the two bottom corners together in the back and then bring in the remaining top corner — the one hanging over your left shoulder — and tie that down, too. Pro tip: Twist the ends to create "straps" for easier knotting.