Hong Kong-based Olivia Tsang is a fashion double threat — not only is she an in-demand stylist, who counts some of Asia's top stars as her clients, but she's a photographer, too, with experience in both editorial and campaigns. Get to know her here as she talks to us about the influence of Cindy Sherman and shares her top style tips.
First fashion memory…
A turquoise knit top with a circle zipper on the neck (very Céline right now) when I was six years old. I used to hug my mom and tell her all the time that I wanted to wear that when I grew up and asked her to save that top for me.
I'd best describe my style as…
Simple, mobile, boyish or feminine with no in-between.
My style influences and icons…
American photographer Cindy Sherman. I spent my final project at university studying her work and it changed my life; I learned so much more about women and being a woman.
The top three rules in the Olivia Tsang Style Guide…
Be comfortable, mobile and honest. You can't look good if you aren't yourself.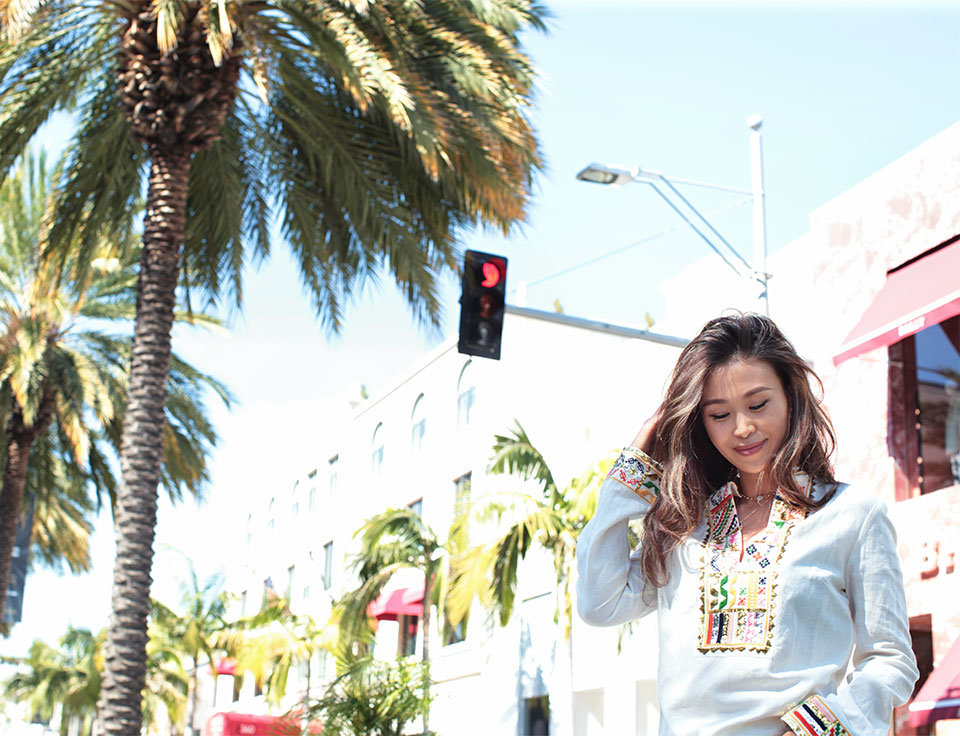 Spring trend I'm most excited by…
Stripes!
Most sentimentally valuable piece in my wardrobe…
An antique wedding veil I wore in my wedding. It was three tiers and 12 feet long, with pretty lace around the edges that only an antique can offer.
Best style advice received…
It's from a mentor I met when I first started working as a fashion editor in a small, small independent magazine: "You just have to be true to yourself always."
Quintessential item you'll find in every Hong Kong closet…
I think a lightweight cardigan. It's so humid and hot in the summer, but the air conditioning is notoriously freezing.
And a little insider intel about Hong Kong style…
Hong Kong is so fast, people have no patience and they are very alert of what's trending, e.g you won't miss the off-shoulder trend if you walk down Causeway Bay. Last summer, it was literally on eight out of 10 girls.
As a stylist, I could never be without…
Skinny jeans and sneakers.