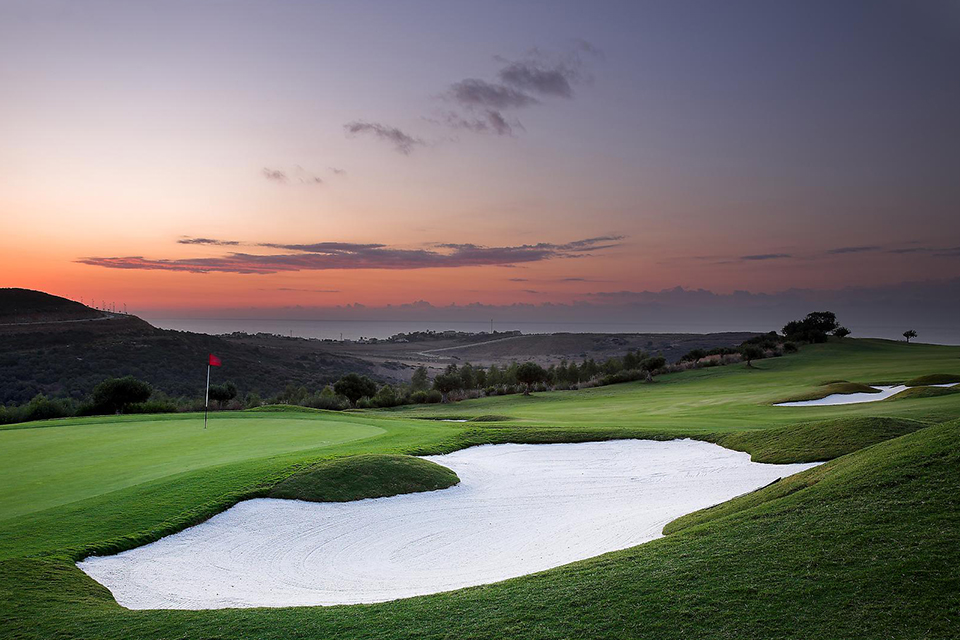 Golf getaways have a certain stigma of being old-school locales with enough stodgy atmosphere to fill a sand trap. Whether that's warranted or not,
Finca Cortesin
, an oasis of Moorish-meets-Andalusian delights set discretely back from Spain's southern coast, is the exception to any antiquated golf rule.
Across more than 500 acres, its low, white villas and Spanish farm-style buildings are generously dotted with hot pink bougainvillea on the outside and old-world fabrics and wallpapers on the inside. Golf lovers — including the pro set — descend upon Finca Cortesin for its world-class course and Jack Nicklaus school, but even if you're not into nine irons and drivers, there's something to keep you here.
How about the fact that on crystal-clear days, you can actually see Morocco across the Alboran Sea? The Moorish influence finds its way into the architectural details of the resort, such as the disciplined lines of palm trees that flank one of three pools (including one that is salt water). You'll feel like you're in Marrakech, enjoying the hammam in the spa. Or, to invigorate circulation, they suggest a quick hop into their Finnish sauna — a nippy ice box, really, that guests swear by.
Life moves at a slower pace here. Slip down to the Blue Bar for classic cocktails in one of its two designated "chill-out" zones, or escape early morning into the hills behind the resort for hiking and unadulterated views of the Mediterranean.