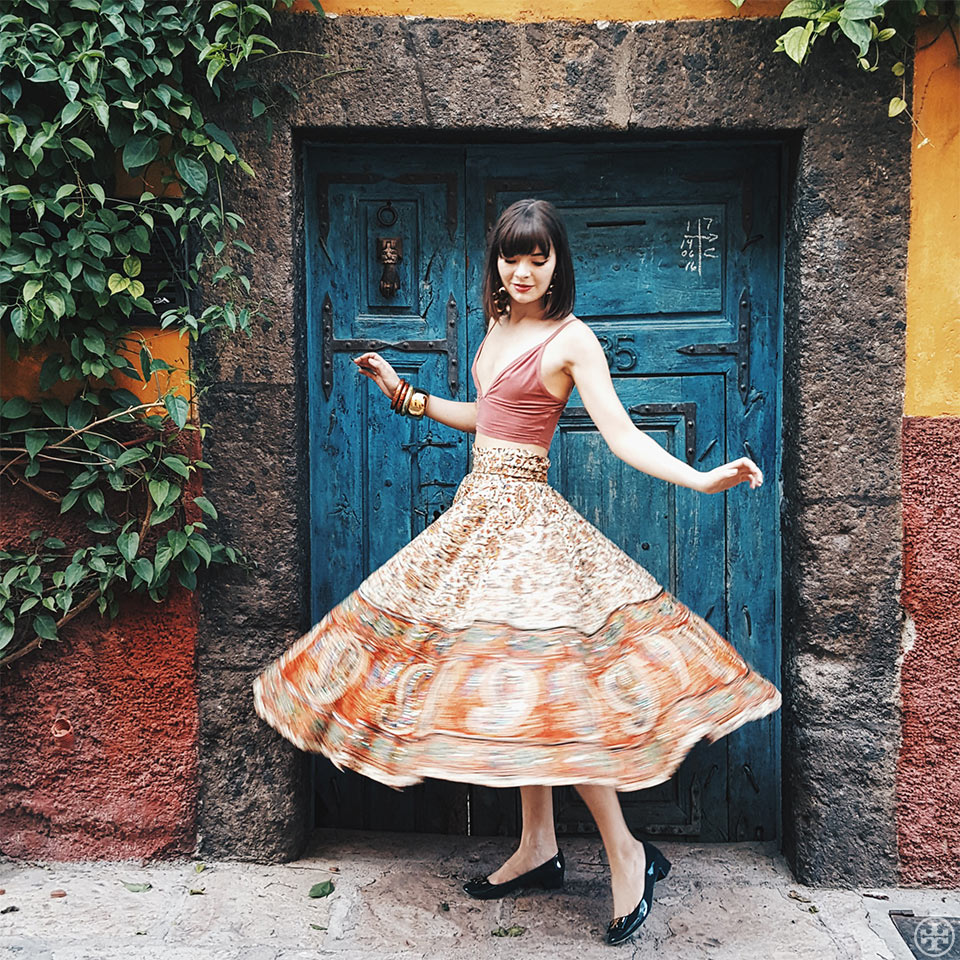 If there's one thing Jane Aldridge knows, it's shoes. She is, after all, the brains behind the popular Sea of Shoes blog. Here, she shares her footwear tips and chats about Tory's new Gigi style.
My story…
I live in Dallas, Texas, and have been writing my blog
Sea of Shoes
for the past 11 years.
Sea of Shoes
is a dialogue about vintage and found objects, and, of course, shoes.
My style…
Always evolving and I don't subscribe to any particular uniform. I'm always inspired by something new and I try to be open to everything. Fashion for me should always be fun; I'm not afraid to take risks and be playful.
My top shoe tip…
A new pair of shoes can really change your outlook on life. You have to treat yourself every once in a while. They really are the foundation of your entire look!
Best fashion advice received…
It would come from my mom, a woman who has always marched to the beat of her own drum: "If it's in style, it's out of style!" She never buys into trends.
What I love about the Gigi…
The
Gigi
is such a demure classic pump, which makes it great to style so many ways. I love the ironic proportions of oversized, cuffed boyfriend jeans with such a ladylike shoe. My 501's and my Gigi's have been my favorite thing to wear lately!
If I could walk in somebody else's shoe for a day…
I'd love to time travel back to the 1930s and work in the wardrobe department at Paramount Studios.
Follow Jane Aldridge on Instagram.