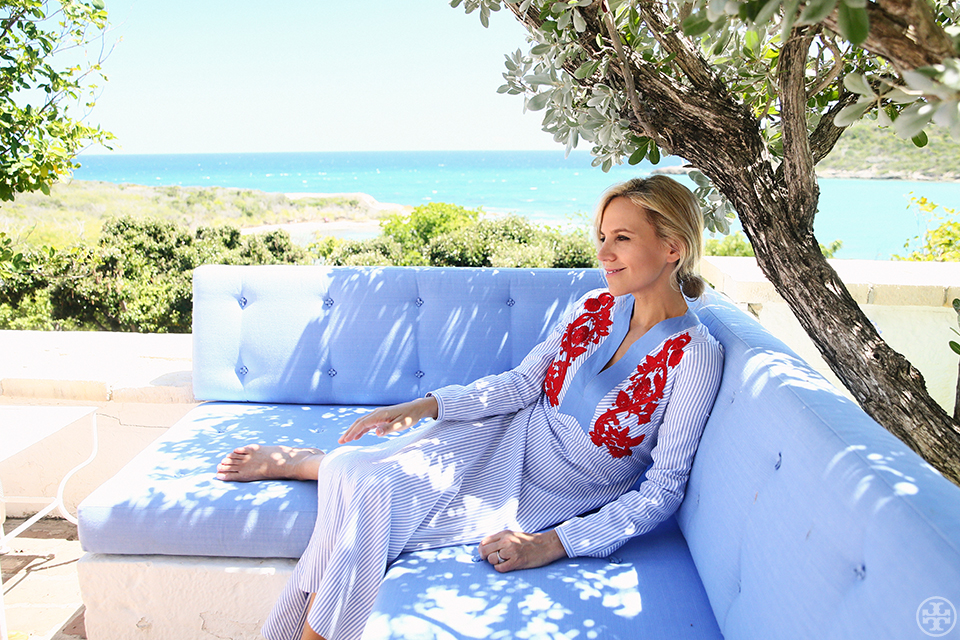 Wearing the Jade tunic dress, Tory chats with us about her summer.
What are your summer plans?
It's our last summer before my twins head to college, so we plan to spend as much time together as possible. Weekends we'll be at the beach in Southampton, and we'll be taking a week or two and head to Antigua.
What's on the agenda when you're at the beach?
A lot of surfing and fishing. I swim or go for early morning hikes every day — I drag people out of bed. Later in the evening, we play tennis. Other than that, we read, play games and eat! I love fresh fish.
What are you packing?
Summer means easy layers for sand and surf. So I'll pack a few swimsuits and rash guards from Tory Sport, sunglasses, at least two wide-brim hats and tunics. Tunics are perfect because they are casual and comfortable, but I can wear them to a restaurant or a friend's home for dinner.