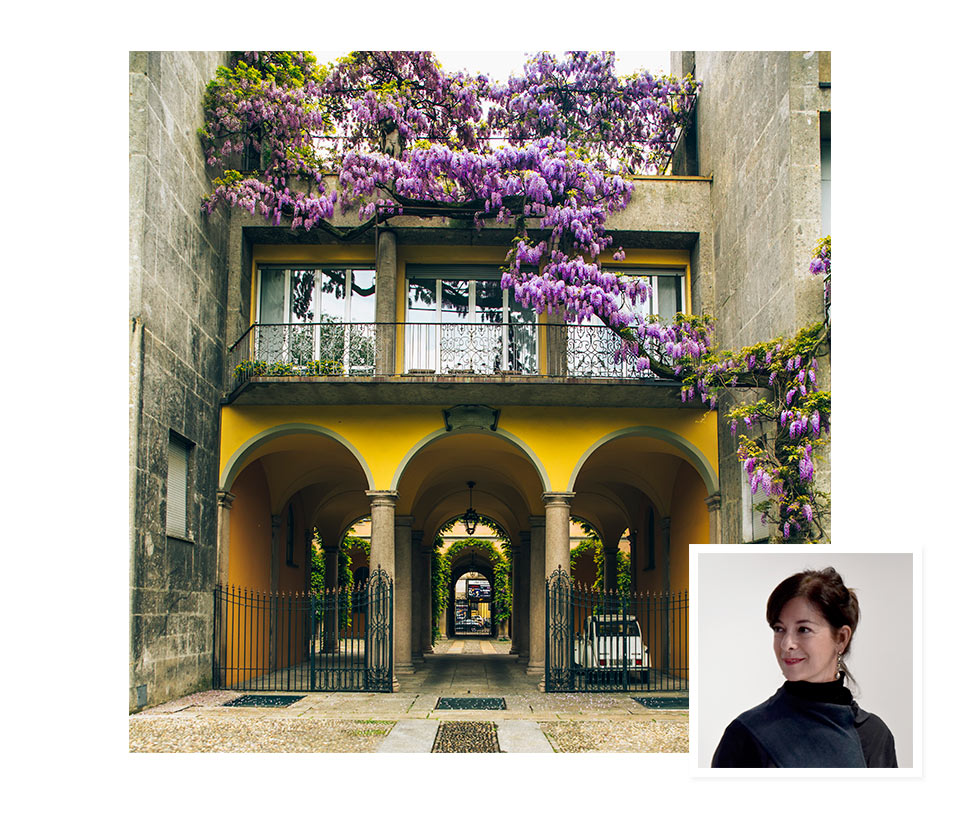 The great design fair Salone del Mobile is here! To get the inside scoop, we spoke with Silvana Annicchiarico, curator and director of Milan's Triennale Design Museum. Here, she gives us her guide as well as an insider view into Triennale's big exhibition revolving around women and design.
The initial inspiration behind my new exhibit…
With
W. Women in Italian Design
, the ninth edition of the Triennale Design Museum has chosen to look at Italian design in the light of one of its most controversial, problematic yet stimulating and evocative aspects: the gender issue. The idea that gender is no longer just a biological or natural factor, but a cultural question, opens up some interesting prospects, also for the future evolution of "design after design," the theme of the
XXI International Exposition of the Triennale di Milano
, which opens its doors to the public on April 2nd. To address the question of gender in the ambit of design in a way that is objective and fair, it is necessary first of all to come to grips with the great repression carried out in the twentieth century against the female sex.
W. Women in Italian Design
sets out to provide a response to that repression. Not as a form of compensation but in order to restore a sort of equilibrium. A way of resetting the scenario in order to enter the new gender world, with a transparent past, liberated of its lurking spirits. This is not a thesis museum, it is not a protectorate, it has nothing to do with female quotas, it presents neither theories nor dogmas but it does try to ask itself and others a series of questions.
And the not-to-be-missed highlights from the show…
I have selected about 650 projects by 400 women designers, women who are either of Italian nationality or have a strong bond with Italy and its manufacturing system. And this is not all. In some cases I have selected artists' works whose borders between art and design are mingled and blurred; in others, I describe eminent figures of the design system — gallery owners, historians, communicators, journalists — who are, to all effects and purposes and, in the broadest sense of the term, "designers" who deserve to be mentioned. My advice, therefore, is to let yourselves be carried away by this "flood" of creativity in which I have intentionally tried to confer the right amount of visibility to all experiences, without attempting to establish any particular hierarchy or highlights. The "great names" are shown alongside the younger or less famous women in a democratic fashion.
Salone del Mobile is like no other design fair because…
It is an all-embracing event: not only trade operators are involved in it, but the entire city, which comes to life and seethes with energy thanks to a vast programme of exhibitions and events.
Insider tips for navigating the show…
A not-to-be-missed event is certainly the actual trade fair of the Salone, in order to catch up with all the novelties being presented by manufacturers. Then come the galleries, like those of Rossana Orlandi, Nilufar, Luisa delle Piane, Antonia Jannone, Clio Calvi and Rudy Volpi, without forgetting the Unicredit Pavilion and the interiors of the five streets… The list could really be endless.
I'm most looking forward to…
Seeing something that is really amazing and takes me by surprise!
Young designers I'm keeping an eye on…
A winning female foursome: Cristina Celestino, Francesca Lanzavecchia, Giorgia Zanellato and Ilaria Innocenti.
My favorite restaurant in Milan…
Joia by Pietro Leemann: all the vegetarian and vegan dishes are excellent.
Design lovers in town should also visit…
All the locations of the Triennale di Milano XXI International Exposition: from the Pirelli Hangar Bicocca to Mudec, from the Permanente to the Fabbrica del Vapore…
And if you need an escape from the crowds…
That's a secret place I prefer not to reveal, precisely because I wish to get away from the crowds…
More to explore in
Travel