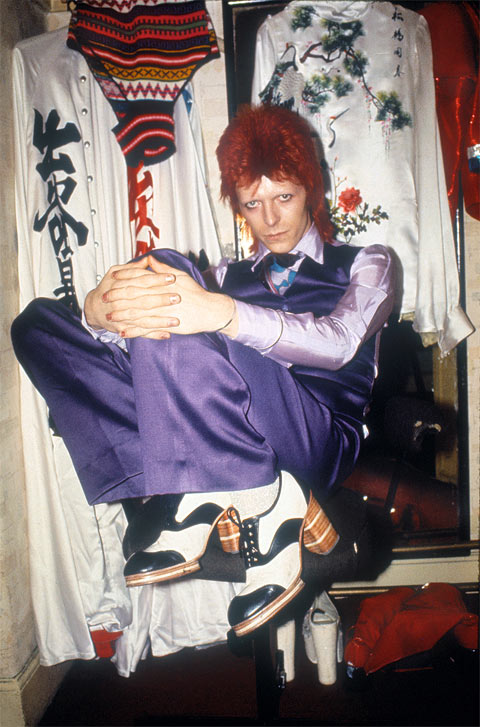 We love a transformative musical performance — think Prince, Lady Gaga, Madonna — where rock and roll is equal parts theater and music, and an
experience
to get lost in. There are the magnetic onstage alter egos and, of course, the fabulous fashion factor, too… If you enjoy all of the above as much as we do, then don't miss the exhibit
Mick Rock: Shooting For Stardust, The Rise of David Bowie & Co.
, which ends this weekend at the Taschen Gallery in Los Angeles. Featuring the photography of British lensman Rock, the show turns the spotlight on that pioneering gender-bending icon Ziggy Stardust, the alter ego Bowie created in the Seventies, complete with kabuki-like makeup, outlandish outfits and a carrot-colored mullet. In fact,
Shooting For Stardust
chronicles all of Bowie's crazy world — complete with cameos by Iggy Pop and Lou Reed — both on and off the stage. Can't make the show? There's an accompanying book
The Rise of David Bowie: 1972-1973
, which offers a veritable time capsule of that revolutionary era, this glam-rock chameleon and his audacious, unparalleled style.
More to explore in
Culture