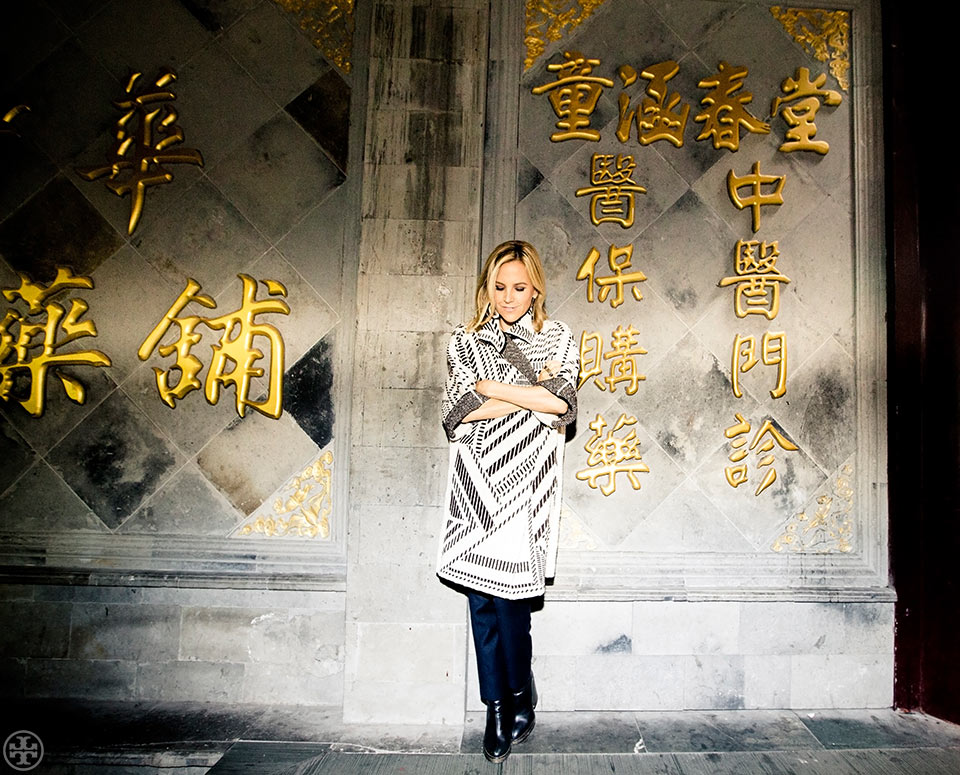 Tory talks about the new Spring 2015 collection.
What inspired you for Spring 2015?
We were inspired by the spirit of artist Françoise Gilot and the time she spent with Picasso in Vallauris. There's a casual yet elegant ease to the collection — soft lines, a play between raw and refined.
What does that mean in terms of what we can expect?
There are raffia tweeds, graphic smocking, textured knits paired with their digital counterparts…
What are the colors of the season?
I love the graphic nature of starting with brown and white and then layering in colors like navy, red, mustard and beautiful metallic tones.
And prints?
Prints are really exciting. We did digital prints and then engineered them, like an incredible wood-block motif that we layered on white backgrounds on tunics and shorts. We mixed our textures and prints, too. We took digital prints of our knits and, on the runway, paired them together. We want to mix them up in unexpected ways.
How about the accessories?
Bags, shoes and jewelry pick up on all these ideas. We hand-dipped square-shaped bags, did an abstract take on wood grain on saddlebags. The wood-like details are also seen on slide sandals with stacked heels. One of the coolest details are metal
bracelets
and
necklaces
that we dipped in paint — an artisanal touch.
What are you wearing here?
The jacquard oversized coat. I love the slubby, textured feel of the jacquard and the bold graphics — they were inspired by African woven blankets.