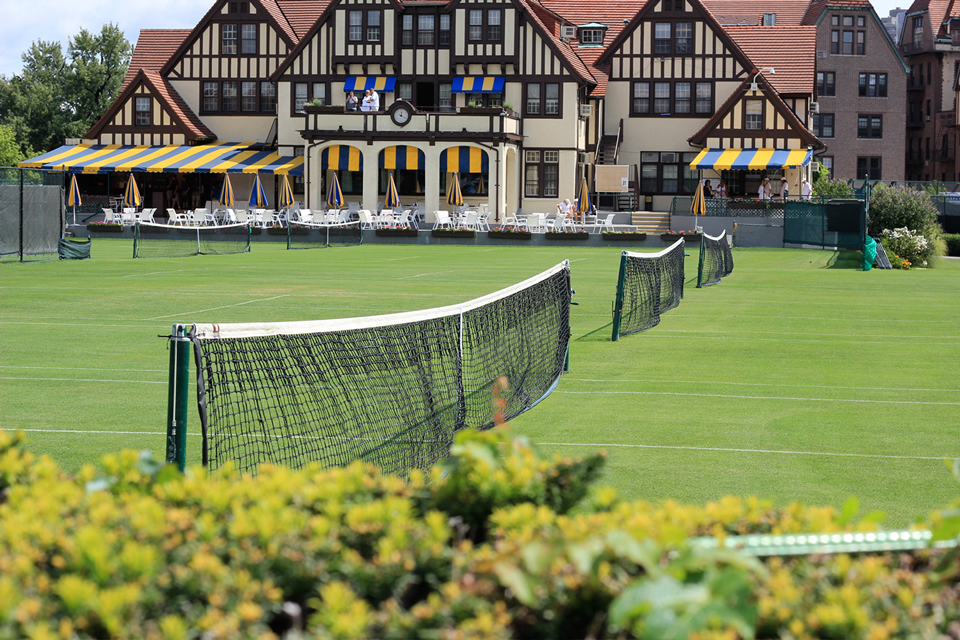 With all eyes on the US Open, we turn the spotlight on some of our favorite tennis courts around the world.
West Side Tennis Club, Forest Hills, New York
Founded in 1892, the West Side Tennis Club's courts have shifted from Central Park to Morningside Heights to Inwood, on the northernmost tip of Manhattan, before settling in its current location in Forest Hills (above), where it once served as home to the US Open.
Burj Al Arab Hotel, Dubai
Imagine playing tennis on a court suspended over 650 feet in the air. Roger Federer and Andre Agassi did exactly that when preparing for the Dubai Championships in 2005 at Burj Al Arab's grassy greens. When not in use, the space doubles as a helipad.
Le Taha'a Resort, French Polynesia
A stone's throw from Bora Bora, Le Taha'a is an ultimate paradise escape, tucked away in a secluded islet. Just picture it: panoramic views of the ocean, overwater suites and… flood-lit tennis courts for play day and night. There's a reason Le Taha'a was named to Condé Nast Traveler's Gold List three years in a row.
Astor Courts, Rhinebeck, New York
Off the Hudson River in Rhinebeck, New York, you'll find Astor Courts, a sporting pavilion built at the turn of the century for John Jacob Astor IV and his wife, Ava. Included in this Beaux-Arts beauty: an indoor swimming pool, a bowling alley, squash courts, a shooting range and both indoor and outdoor tennis courts.
Il San Pietro di Positano, Positano, Italy
A five-star hotel. A cliffside view overlooking the Amalfi Coast. Flower gardens. Private beaches. And a client roster of bold-faced names that's included everyone from Gore Vidal to George Clooney. Even if you're not a tennis enthusiast, it's worth picking up a racquet just to play in the breathtakingly beautiful courts here.
Have a favorite of your own? Share with us below.