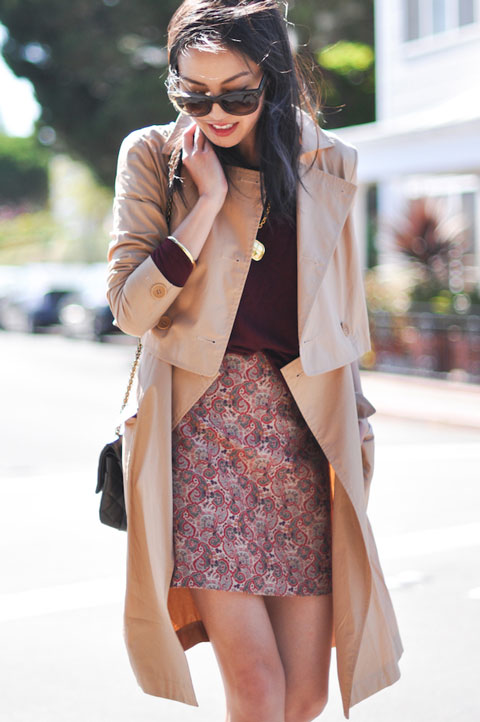 With a site named 9to5Chic — focused on her personal style at work — how could we not tap Anh Sundstrom for our inaugural Time Issue? Wearing Tory's Kristy skirt, the San Francisco-based blogger — who's a Marketing Director in travel — takes time out for our quick-fire Q&A.
Favorite time of day…
Morning! Admittedly, I'm not much of a morning person, but morning hugs and kisses from my sweet one-year old Lucia are the absolute best.
If I had more time…
I would travel to see friends and family more often.
I feel rushed when…
Packing. I am always a procrastinator when it comes to packing!
Best use of time…
Getting a ton of work done after the baby goes to bed.
I always make time for…
Getting up-to-date on the day's news, always via my iPhone on the go.
Biggest waste of time…
Sitting in traffic.
I was born at…
1 PM.
When I have no time…
I skip breakfast. But I never, ever skip coffee.
I had the time of my life when…
My mom joined me on a work trip to Paris and Amsterdam.
When it's fall, I always make time to…
Plan out my holiday travel – fall is a sure sign that the holidays are around the corner!