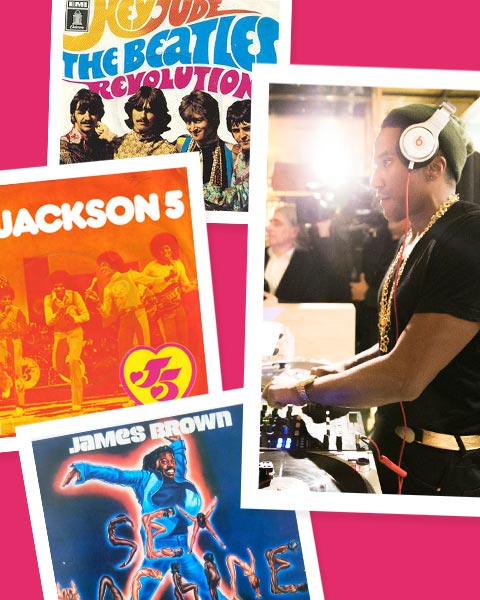 Where does Q-Tip go for pizza when he's in New York? What turned him into a dancing machine as a kid? And just what exactly is he doing with Leonardo DiCaprio and Jonah Hill in their upcoming series, Native Tongue? Find out in our Q&A with the rapper and producer.

First concert…
The Jacksons, 1979, when I was a kid.
First record…
It was a 45 — Dancing Machine by The Jackson 5.
The song that changed my life…
There are too many to mention, but it could be Eric B. & Rakim's I Know You Got Soul. It could be The Beatles' Revolution. It could be Stevie Wonder's As. It's just too many.
The one song that always gets people dancing…
James Brown's Sex Machine. That's a fun song.
Best career advice ever received…
"Q-Tip, you have to shit or get off the pot." — Lyor Cohen
The story behind my Native Tongue show with Leonardo DiCaprio and Jonah Hill…
We're doing a drama around the start of hip hip in the Eighties and Nineties in New York City and then how we came into being — De La Soul, Queen Latifah, so on and so forth. [Leonardo and I] have been friends for probably 15, 16 years.
No visit to Queens is complete without a stop at…
Jamaica Avenue, which is my old stomping grounds. But then you have to go to J & S Pizza, which is on the edge of Queens and Long Island. They've got really good pizza. And then I don't know if it's still there, but there was a place called Steak N Take, and they would have great fish sandwiches. I'm a foodie — there are great food places out there. Roosevelt Avenue in Jackson Heights, there's always great food.