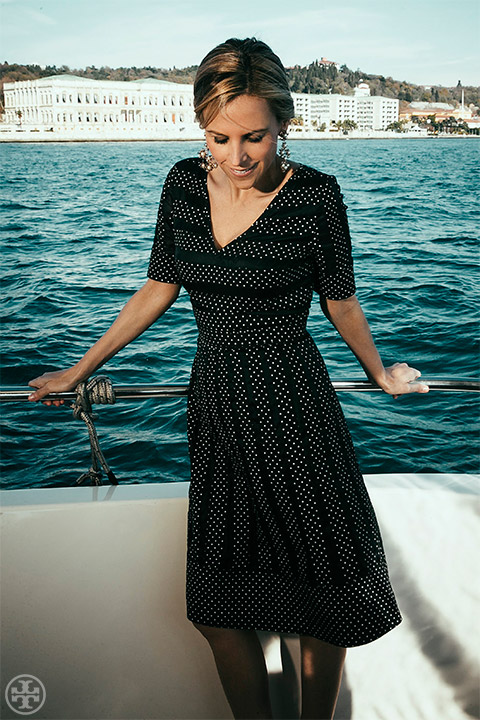 Q: We noticed a lot of dots in the collection. Why dots?
A: Dots are a fashion classic. But for us this season, it started with a self-portrait by artist Gertrud Arndt where she's wearing a delicate gauze veil. The patterns, a mix of honeycombs, circles and flowers, were so interesting. And then we just had a lot of fun playing with graphics and their scale and color and the balance of feminine and masculine.
Q: Why are they such a perennial?
A: Dots, circles, spots — they're charming, graphic and bold. I love how they are so often used in fine art, from Damien Hirst's colorful spot paintings to Yayoi Kusama's installations.
Q: What can we expect in the collection?
A: Dots stand out on both clothing and accessories and shoes. I like the stripes of dots in our Katy dress and Tammy tunic. Elsewhere, we did pony spots on bags and shoes, as well as a contrasting dot on high platform wedges. It's a very versatile motif — depending on scale, it can be delicate or bold.
Q: How do you wear them?
A: Graphics, like dots and stripes, are high impact when mixed together. We took a traditional men's chevron and blew it up in an exaggerated pattern on a coat — one of my favorites worn alone or over something dotted. Dots are a great foil to more delicate motifs, like flowers or soft colors.