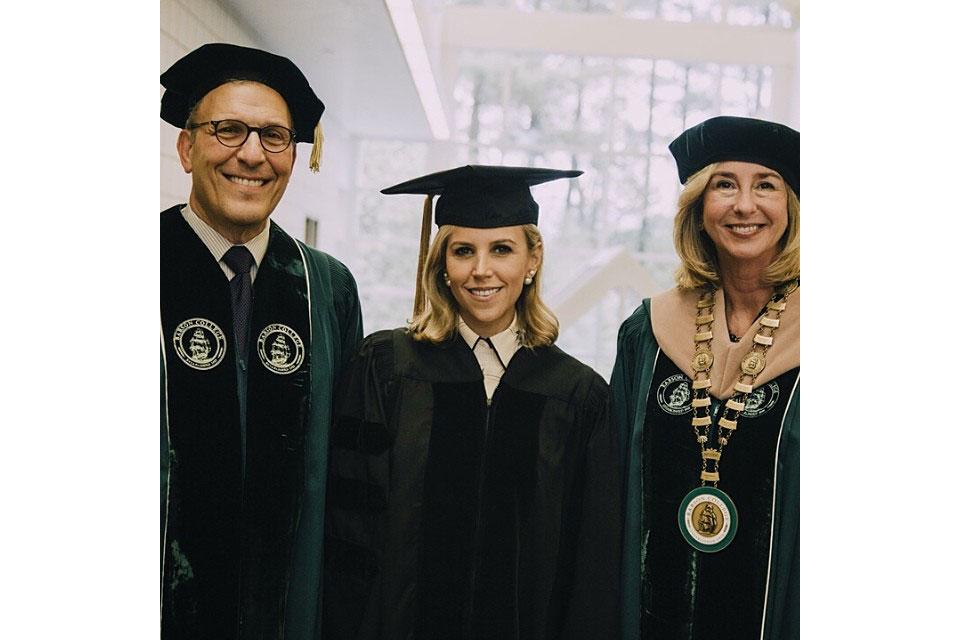 Recently, Tory gave a commencement speech to the graduating class at Babson College. Here, an excerpt from the inspiring talk.

"We may live in an age of instant messaging, instant gratification and Instagram, but there is no way to short circuit the path to success. It takes hard work, tenacity and patience.
"There are many things you can do overnight. You can write a decent paper. You can put the finishing touches on a runway show. I hear you can even have a pretty good time at Roger's Pub.
"But there is no such thing as an overnight success.
"It's a myth that glosses over what being an entrepreneur is all about. As Biz Stone, one of the founders of Twitter, put it: 'Timing, perseverance and 10 years of really hard work will eventually make you look like an overnight success.'
"The good news is that if you're willing to pursue your passion, put in the hard work and believe in yourself, you will succeed."
***
"Even if you're not yet an entrepreneur, you can be entrepreneurial in everything you do. If you view each stop as an opportunity to learn something, there is always something you will take away from that experience."
***
"Today, it has been 10 years since we launched and in many ways I feel like we're just beginning, but I never could have gotten here overnight.
"One of the best pieces of advice I ever received from my parents is to think of negativity as noise. Believe in yourself and what you're doing.
"Remember: if the most unique ideas were obvious to everyone, there wouldn't be entrepreneurs. The one thing that every entrepreneurial journey has in common is that there are many, many steps on the road to success."
— Tory Burch at Babson College, May 2014
Read Tory's full commencement speech here and watch the video here.
More to explore in
Culture