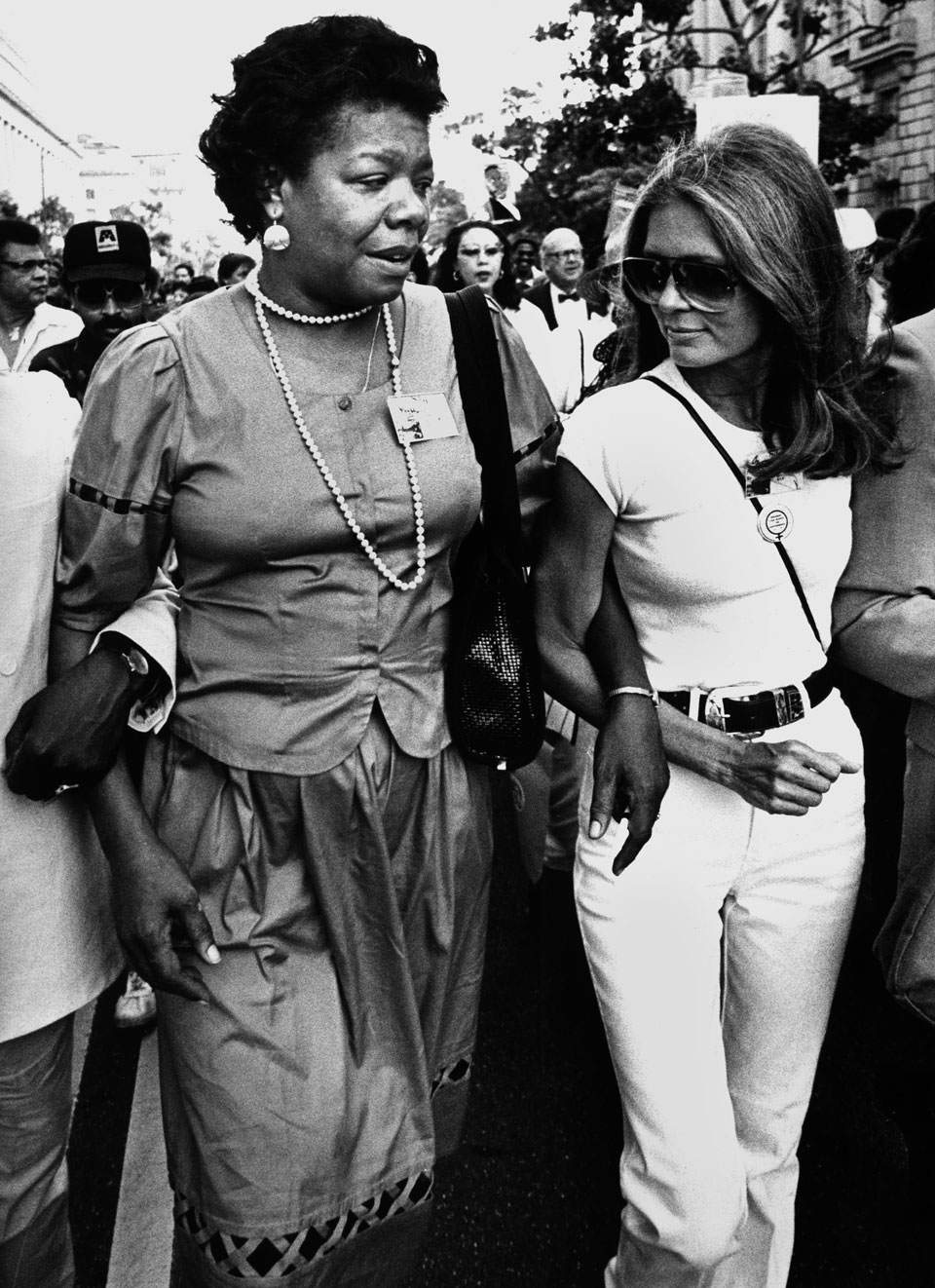 Celebrate the power month of Aries (March 20th – April 19th) with the powerhouse duo of Maya Angelou and Gloria Steinem, above, both of whom were born under this fire sign. "Aries are outspoken, courageous, aggressive and fearless," writes astrologer Susie Cox in Susie's Sun Signs. Sound familiar?
This National Women's History Month, as we acknowledge those who inspire us to #EmbraceAmbition, we thank Angelou and Steinem for their spirit and inspiration.
Aries
Happy Birthday, dear Aries! This will be an exciting birthday month for you since both Venus and Mercury are in your sign of Aries now. Venus will make you want to pamper yourself and Mercury will give you a strong voice. Be beautiful and be yourself!
Taurus
Your planet, Venus, will be in Taurus starting on March 31st, which is a full moon. Do something sweet for yourself, like a massage or spa weekend. Maybe this is also the time to buy some new art or yummy clothes. Venus will love it!
Gemini
This next month is your time to focus on finances. You are in a very abundant phase now and will bring in money from several different sources. Think Big!
Cancer
The weekend of March 24th is a time to organize a gathering of close friends. Have the intention to make changes in the world through groups. Together you can have a stronger voice than separately.
Leo
The very last days in March will bring a power in you that you haven't felt in a while. Your light will shine so brightly that you will even be a model for others.
Virgo
During the end of March and the first of April you will be very determined to complete projects. Prepare now so you can be ready to move forward at that time. Others will be there to help you, so you won't be alone.
Libra
The full moon is in your sign of Libra on March 31st. Actually, this is a Blue Moon, since it's the second full moon in March. A Blue Moon is a gift, since it's so rare. You can expect lots of gifts from the universe this month!
Scorpio
You are in a successful phase now, dear Scorpio. Jupiter, the planet of abundance, is in Scorpio now and will remain there until November 2018. Think expansively. What can you start now that can grow fairly fast?
Sagittarius
Your power date this month is the first week in April. Your enthusiasm will inspire others during a work project. You'll be the unspoken hero… and everyone will know.
Capricorn
You are the sign everyone is talking about now, since Pluto, Saturn and now Mars are moving through Capricorn. Mars will give your already serious intentions a kick in the pants. Mars is with you until mid-May. Be tough.
Aquarius
You will likely have a dilemma mid-April. Is this person just a friend? Maybe there's more to this friendship than you thought. Defining your relationships will be your theme this month.
Pisces
Your creativity will be off the charts during mid to late April. Plan to give yourself plenty of time to reflect, relax, meditate and create. Open your eyes to something new.
More to explore in
Culture