For Nadine Abramcyk and Adair Ilyinsky, the entrepreneurial path began with a little kismet and a lot of confidence. The two met nearly 15 years ago through their then-boyfriends, who thought Abramcyk and Ilyinsky would get along swimmingly. They did, their friendship even lasting long beyond those beaus. And it was that friendship — and the many hours spent getting manicures together — that led them to go into business together. "We always thought someone should open a nicer nail salon — better spaces, better customer service, clean bathrooms," recalls Ilyinsky. "Then one night, we were having dinner and we were, like, wait, maybe we should do it." That was in 2009. A year later, they opened Tenoverten in Tribeca, which has since expanded to six locations in New York, Los Angeles and Austin — plus their own non-toxic polish and nail-care collection. Here, we talk to the pair about their startup days and how they're pushing their business to the next level.
Most exciting part about owning your own business…
AI: Brainstorming ways we can grow the business forward. When you're an entrepreneur, just being able to exercise that entrepreneurial spirit is really exciting and fun. Also, we've met so many amazing people and made so many friends along the way. We employ 180 people — that's something that brings us so much fulfillment, too.
NA: Every day brings something so original. What I thrive off of is the challenge that brings, whether it's from an HR or service or creative perspective. Rather than being niche and good at one thing, as an entrepreneur, you have to build this breadth of skills. I really enjoy that.
And the most challenging part…
AI: Some days you crave having a boss who can tell you exactly what your goals are, what you need to do and what you need to execute on. Nothing is going to happen unless we push the ball forward, which can be a little daunting — but also exciting.
NA: Bearing the weight of the responsibility. I mean, I go to sleep at night and feel 180 people counting on us. It's hard; it's a lot of responsibility. These women are our extended family. Also, there's a lot of competition and copycats out there. How do you evolve and stay on your A-game and do it with integrity at the same time? I feel the weight of responsibility, but I also feel so honored to be able to provide this sort of vision and safe space for our employees every day.
One thing we wish we knew starting out…
AI: It's good that we did not know anything back then — ignorance is bliss. If we knew then what we would have to know, we would have been totally intimidated. It's better to figure it out as you go.
NA: I would have told myself to fund-raise before opening the doors. Raising money on a concept is a lot different than raising money on actual numbers, no matter how good your numbers are. I feel very fortunate for our journey — we've done things in a bootstrap way and it's nice being so involved — but I wish I'd understood fund-raising a bit better.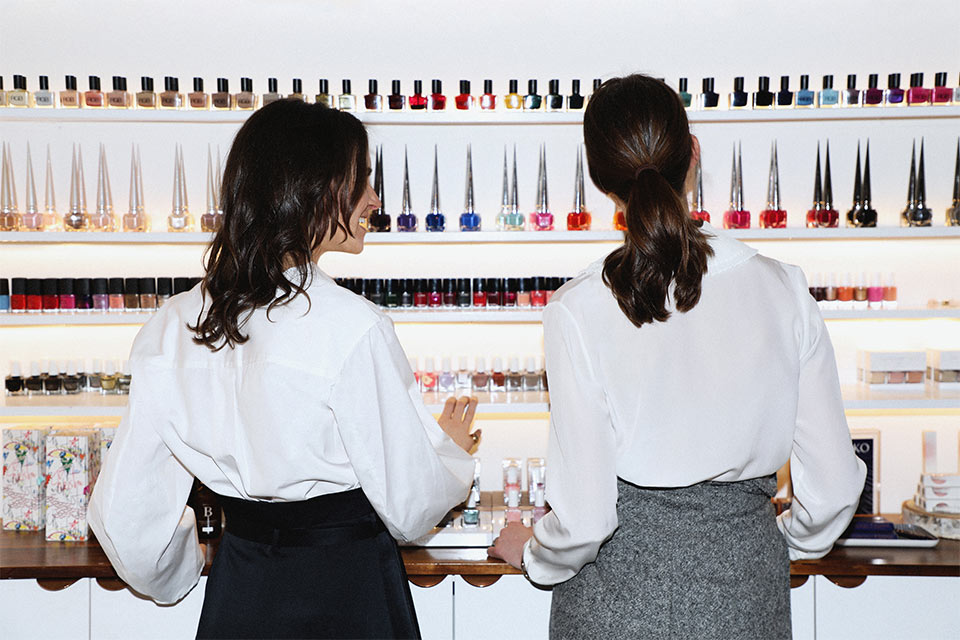 My advice to would-be entrepreneurs…
AI:
You can learn on the job — you don't have to know everything. As long as you're willing to put in the time and effort, you can figure anything out.
NA:
Meet and talk to as many people as possible to really understand your industry. We're living in such a unique time where people really want to help each other.
And my advice to entrepreneurs taking their business to the next level…
AI: At some point, bring in outside expertise. Find professionals in the field to partner with. We recently started working with Jeremy Triefenbach of Stage 1 Financial — he's acting as our CFO — and it's really changed the game for us.
NA: It's unique to each business, but for us, we've never really spent money on marketing. So I would say, if you haven't, reassess and really spend the effort to understand your niche markets and the marketing that goes around it. We live in such a fast-paced world when it comes to marketing and social media — everything is evolving so differently. Think about outreach to new and prospective clients. Expand your horizons. Because that can really help you get to the next phase.
#EmbraceAmbition means…
AI: Going for what you want. Don't be fearful to take that leap. And I would tell a younger person who's getting into business to just have confidence in your own abilities and embrace what you're passionate about.
NA: A way of living. Embracing ambition in all aspects of your life can be really rewarding. Of course, we all have our days where we feel discouraged or down, but it's just a state of mind.
The woman who inspires me to #EmbraceAmbition most…
AI: Definitely my aunt, my mother's sister, Duby McDowell. She was a news reporter and now does a lot of political consulting. She was my example of a woman who was working and had kids, who was really invested in her career and got so much enjoyment out of it.
NA: My mom, which is sort of a cliché answer, but she really is the most kindhearted, selfless person I've ever seen. I wouldn't say she's the most ambitious when it comes to herself but watching her sacrifice so much in her life made me want to be ambitious so I could realize my own dreams because she put so much aside so we could, as young children and immigrants, be able to do all those things we ended up being able to do.
More to explore in
Beauty