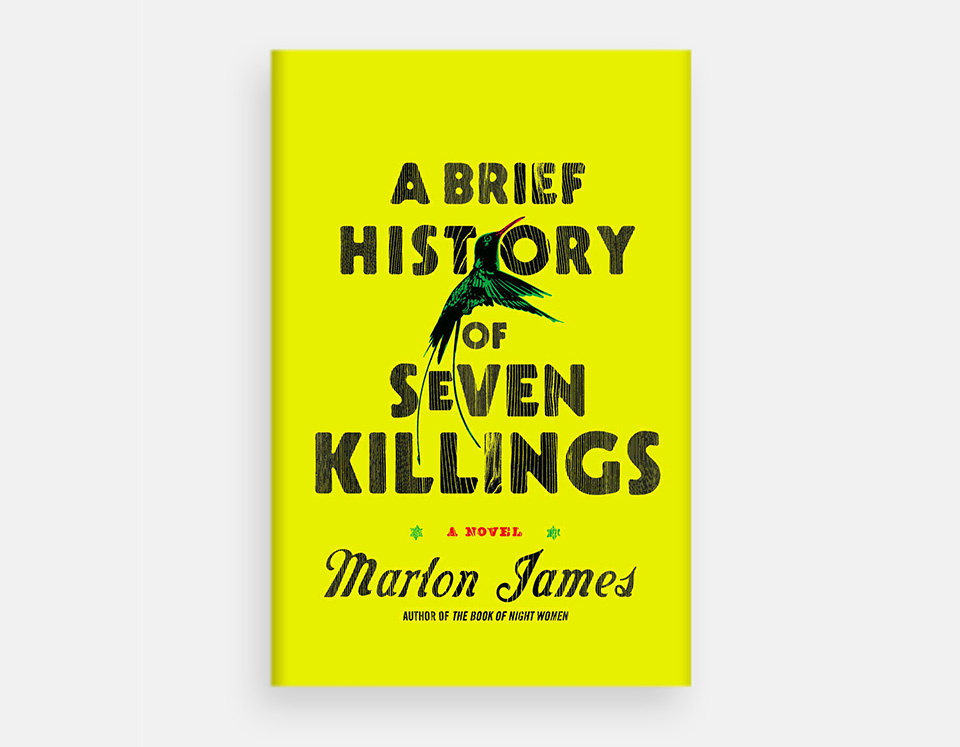 Marlon James'
A Brief History of Seven Killings
has garnered a lot of praise in the fourth estate since its release in 2014. The novel, a fictional history of the attempted murder of Bob Marley in 1976, won the 2015 Man Booker Prize — the first by a Jamaican-born author, and only the second by someone in the Caribbean, to do so. Critics heralded the way the book shone a raw, uncompromising spotlight on the island and its underbelly. HBO optioned it for a future series. "It's like a Tarantino remake of
The Harder They Come
," wrote
The New York Times
' Michiko Kakutani, "but with a soundtrack by Bob Marley and a script by Oliver Stone and William Faulkner, with maybe a little creative boost from some primo ganja."
A Brief History of Seven Killings
is, simply, brilliant.
James begins the book through the eyes of a murdered politician. Yes, you read that right, a ghost. But he's just one of many points of view — and voices, including Jamaican patois — through which the story is told. Just consider the varied cast of characters: rude boys, CIA agents, beauty queens, gangsters named Bam-Bam, Leggo Beast and Funky Chicken, journalists and Keith Richards' drug dealer. At nearly 700 pages, A Brief History of Seven Killings is dense and not the sort of novel you can breeze through — but why would you want to? The disparate voices, the interwoven narratives, the messy chaos of it all is gripping, thrilling, fantastically brimming with action and emotion (and humor, too). Each turn of the page brings a gasp — note: this book isn't for the faint of heart — and eats at your imagination in that electrifying way that taut and rich storytelling does.
Error Getting Data....