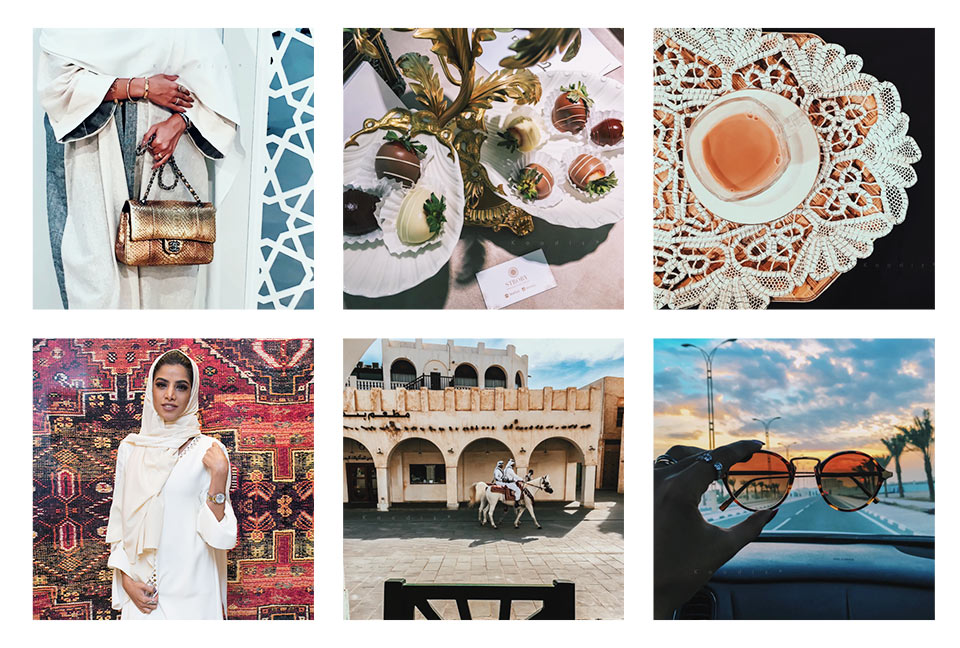 Scroll through blogger Khulood Al Ali's Instagram @koodiz and you'll get a chic snapshot of her life in Qatar — a cool cocktail of good eats, street style and beauty tips. Here, wearing Tory's embellished silk caftan, she talks to Tory Daily.
My beauty essentials…
Lipstick, lip liner and eyelashes.
Morning beauty routine…
Face moisturizer, dark circles corrector, foundation and eyelashes.
My nighttime look…
Brown smokey eyes, eyeliner, eyelashes, contouring and highlighting and a dark lip.
Favorite way to wear fragrance…
Mix Arabic oud and French perfumes.
Local beauty tips and tricks…
We love to use nourishing rose water after removing makeup.
The Doha food scene is…
Really vibrant and filled with choice — from local gems in the souq to big-name icons such as Nobu, which just opened here.
Must-visit restaurants include…
Toro Toro, Market at the W Hotel and Melenzane.
No Qatari kitchen is complete without…
Spices.
More to explore in
Beauty