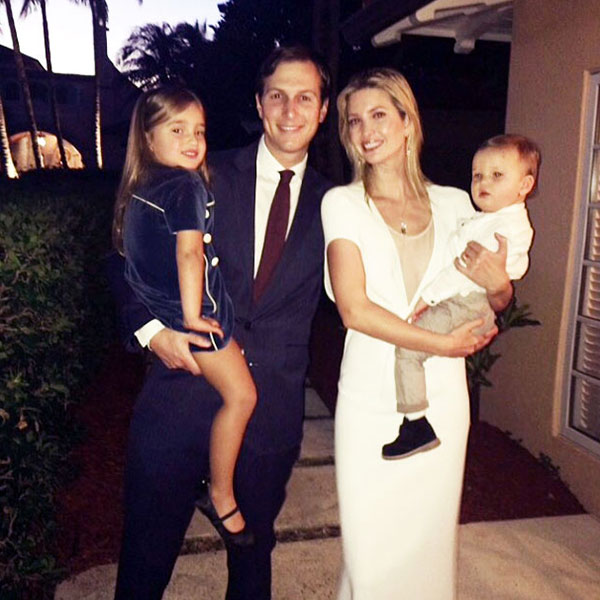 Ivanka Trump has the entrepreneurial savvy and business smarts of her famous father. Not only is she Executive Vice President of Development & Acquisitions at The Trump Organization, but she heads up her own lifestyle line, too. So of course, we had to ask Trump — wife to businessman Jared Kushner and mother of two — what her secret was to a healthy work-life balance. Her answer? Forget about the balance. Find out why, and more, in our interview with Trump here.
My Mother's Day traditions now…
Breakfast in bed, served by my husband, Jared, and my two kids.
And when I was growing up…
We used to go to Manero's in Greenwich, CT and sit at the same table every time. Unfortunately, they've closed since then, but I remember that they had a hilarious policy — if you went into labor during your meal, you could eat free for the rest of your life.
Best Mother's Day gift I've given…
Time with my family.
And received…
Jared makes me a "year in review" video every year with photos of us and our family.
Best beauty lesson my mother taught me…
My mother taught me to always wash off my makeup — I'm religious about taking it off at night. When I was around 15, she woke me up in the middle of the night and made me get up and wash off my mascara. She also passed on her appreciation for a good drugstore cosmetics section. She'd always buy generic brands — even our hand soap in the bathroom was CVS brand.
Favorite childhood memory with mom…
Watching her get ready in her bathroom at Trump Tower. She was so Eighties glam with the hair, the jewels and the lipstick. That was the time when women still did their own hair and makeup for big events.
Family heirloom from mom I plan on passing on to my children…
She gave me an unbelievable necklace for my 21st birthday that my father had given her. I'll pass it on to Arabella when she turns 21.
Favorite children's books…
My favorite books growing up were The Fox and the Hound and Le Petit Prince. Now, Arabella and Joseph love Good Night Construction Site and The Giving Tree. Reading with them is one of my favorite parts of the day.
A typical weekend with the family…
Spending as much time together as we can and trying to be as unscheduled as possible.
And my favorite mommy-and-me time…
I love sitting with my family around the dinner table and snuggling up for storytime before the kids go to bed. Arabella and I love baking together as well.
Words of advice from the Ivanka Trump guide to parenting…
While it's sometimes not achievable, do your best to be in the moment. Someone once told me we often rush through the walk, because we're trying to get somewhere and we're so focused on the destination. It's the same in parenting. You want to look forward to the big moments, but you sometimes can overlook the small moments, which are just as important. They say "the days are long and the years are short," and it couldn't be more true.
And the secret to keeping the work-family balance…
To forget about balance. It's not realistic to strive for a perfect balance between work and life. Instead, I try to be fully present wherever I am. If I'm in a meeting, I want to be 100% there, and if I'm giving my kids a bath, I strive to be 100% there. It's less about balancing my time, and more about using it to the fullest and enjoying each moment as it comes.
More to explore in
Beauty