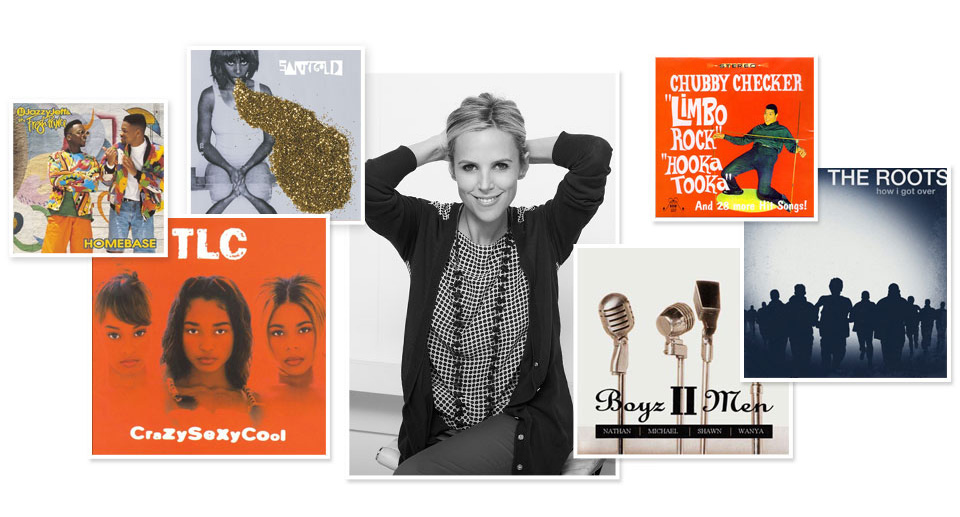 Tory talks to us about the sounds of the city and what makes
that historic locale an iconic one for music, too.
Where does Philly stand in the pantheon of American music towns?
Philadelphia is definitely a music capital. The Doors wrote a song called
The Music Capital of the World, Philadelphia
, so it must be true. The city has a rich history — this is where Dick Clark first hosted
American Bandstand
, at 46th and Market Street. Leonard Bernstein studied at the
Curtis Institute
for a time and, of course, there are all the amazing artists who came out of the city.
Favorite Philly artist?
I couldn't pick just one. But my Philadelphia soundtrack would definitely include: Jill Scott, The Roots, Patti LaBelle, Santigold, Hall & Oats, Musiq Soulchild, Chubby Checker, Boyz II Men, TLC and, of course, The Fresh Prince. And anything from Gamble and Huff's Philadelphia International Records.
What about when it comes to jazz?
John Coltrane lived in Philadelphia for a few years in the Fifties, and he left an indelible mark. So many great up-and-coming jazz musicians find their way to Philly now.
Where were your favorite music venues?
Definitely the Tower Theater, just outside the city limits. It's a beautiful old movie theater that was transformed into a concert hall in the Seventies. Everyone major plays there. From the outside, it looks like something out of the Twenties or Thirties, but then inside, you've got the Rolling Stones, The Smiths or Arcade Fire performing.