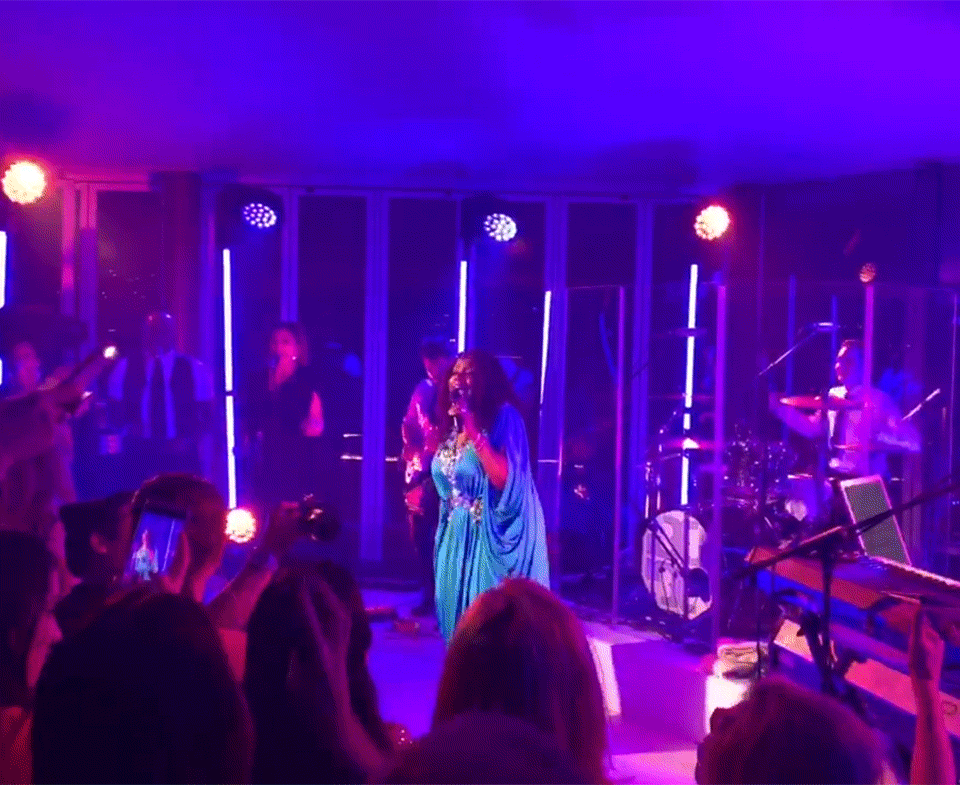 We dare you to find anyone anywhere who can't finish this lyric: "At first I was afraid, I was petrified. Kept thinking…" But such is the power of Gloria Gaynor and her disco anthem "I Will Survive." The queen of empowered boogie surprised guests at a small concert following an intimate Tory Burch dinner at the One & Only on The Palm in Dubai. We asked this legend a few questions.
The artist or song that inspired me to sing…
"Why Do Fools Fall In Love" by Frankie Lymon
What I'm listening to now…
Kacey Musgrave, Alicia Keys, Ariana Grande, Yolanda Adams, Mike Farris, Kirk Franklin, Tamela Mann,Tasha Cobbs, Jason Crabb, Bart Millard
My favorite karaoke song…
I Will Survive
A good song should…
Touch your soul and spirit
My favorite place to perform in the world is…
So many places. Dubai, Lebanon, Mexico and Spain are my favorites.
It's a long flight to Dubai. I listened to… and I read…
The Bible and Christian book. Also, I love to play scrabble on my iPhone.
The top three things I look forward to doing in Dubai…
My performance, going on an evening dinner cruise and shopping
"I Will Survive" means to me…
That I have been blessed with the purpose and privilege of inspiring hope, courage, and power in people to overcome adversity in their lives.
I embrace ambition…
With purpose, planning and poise.