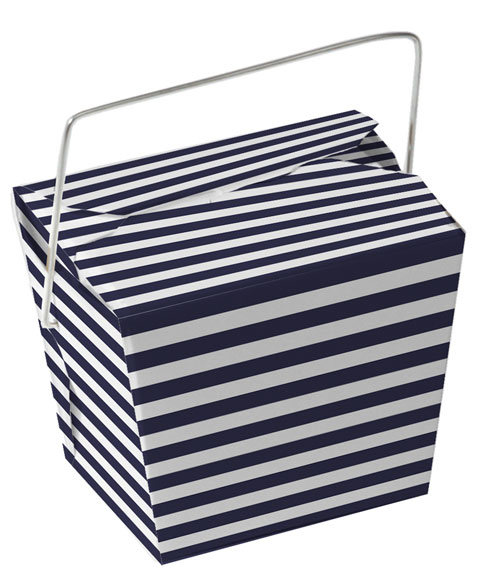 Food fuels thought — so where do editors turn when their minds and schedules are on Fashion Week overdrive? They give us their favorite takeout spots in New York and what they order.
Who: Britt Aboutaleb, Byrdie Editorial Director
Where: Cafe Gitane
What: "I get the organic roasted chicken sandwich and orange juice."
Who: Imran Amed, Business of Fashion Founder and Editor-in-Chief
Where: Spoon
What: "They have great juices, coffee and takeout soup and sandwiches."
Who: Christina Caldwell, W Digital Director
Where: Lucy's Whey, the tiny cheese shop in Chelsea Market
What: "It has a daily grilled cheese special that I pick up probably too often. The ingredients change seasonally, but I haven't had a bad one yet."
Who: Ariel Foxman, InStyle Editor-in-Chief
Where: "Bodhi Tree, a Thai place."
Who: Piera Gelardi, Refinery29 Co-Founder and Creative Director
Where: "Any newsstand where I can grab a bag of Fritos."
What: "I'm a terrible eater when I'm busy and Fritos are my weakness. Salty goodness and only three ingredients — corn, salt, oil — so I trick myself into believing they are healthy (or at least, not that bad)."
Who: Sarah Harris, Vogue UK Fashion Features Director
Where: "I really like Organic Avenue, it's great."
Who: Meenal Mistry, WSJ Off Duty Fashion Director
Where: Souen
What: "I always order the Macro Plate, which is a perfect balance of brown rice, beans, steamed greens and vegetables and hijiki seaweed."
Who: Joann Pailey, ELLE Market Director
Where: A La Turka
What: "I can imagine that I'm having a little mini trip to Turkey if I order from there."
Who: Lauren Sherman, Fashionista Editor at Large
Where: 'Wichcraft in the Lincoln Center Atrium
What: "I order the tuna salad with preserved lemon and olives on greens. It's one of my favorite lunches in general, but extra enjoyable during fashion week because the Atrium is usually not very crowded and they've got speedy, free Internet."
Who: Linda Wells, Allure Editor-in-Chief
Where: Juice Press
What: "I get the Get Rich Quick Sushi (made of raw cauliflower, jicama and avocado) — and a halo. If I'm near Lincoln Center, I go to Épicerie Boulud for a farro, rice and lentil salad."
For more from this series, see Even Bloggers Eat, Even Designers Eat and Even Models Eat.
Read more features from our Fashion Week Issues, past and present.
More to explore in
Entertaining