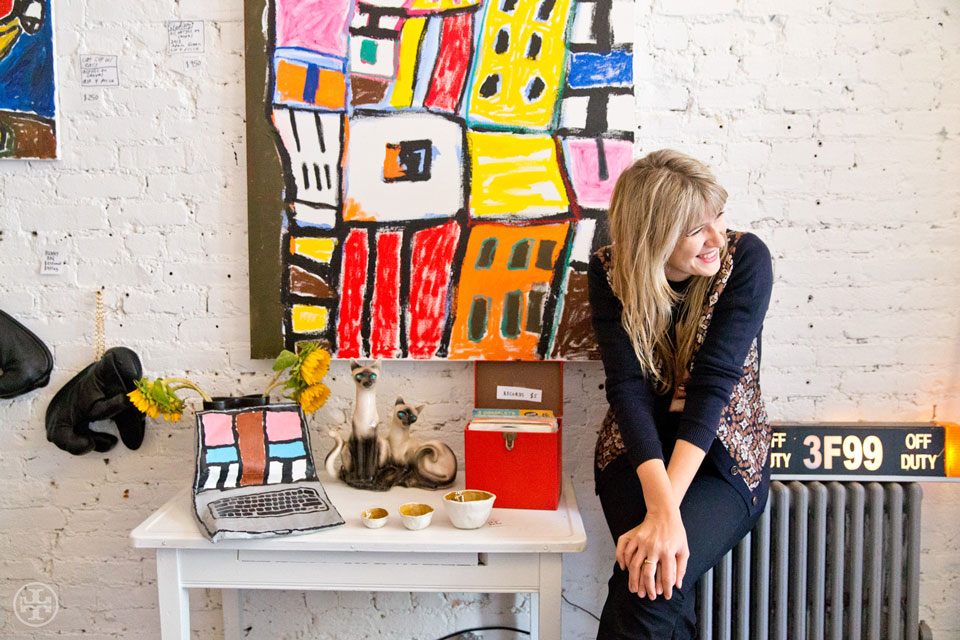 Musician and DJ Tennessee Thomas opened an East Village boutique The Deep End Club, which brings together art, music and design. Here, wearing Tory's Sandra cardigan, she talks style, inspiration and what's next.
The story behind the store…
I kept walking past empty shops in the East Village and fantasizing about having a clubhouse, but the concept was financially unrealistic so I put it to the back of my mind. Then, I was introduced to the owner of this antique shop, A Repeat Performance, who took the lease on the space next-door. We decided to split the new space — she brings in the antiques and I complement them with a curated assortment of creations by local artists and designers, mostly friends. It's a dream scenario.
And the story behind the name…
The Deep End Club refers to the fact that I threw myself into the deep end with this project, as I wasn't particularly prepared beforehand. It's definitely a work in progress and evolving daily.
Most exciting part of owning a business..
You can do whatever you want.
And most challenging part…
You haven't got anyone telling you what to do. I'm learning lots of things every day about what to do and not to do as a shop owner.
When starting a business, always remember to…
Trust your gut. Follow your heart!
Going from London to L.A. to New York, my style has changed…
Not at all. The mod Sixties dolly bird look seems to work in all of these places.
How I choose bandmates…
It's always fun to work with people who have the same taste as you, and certainly easier the more you have in common. I make it pretty clear what I'm into, so I've been lucky to meet other musicians who are like-minded.