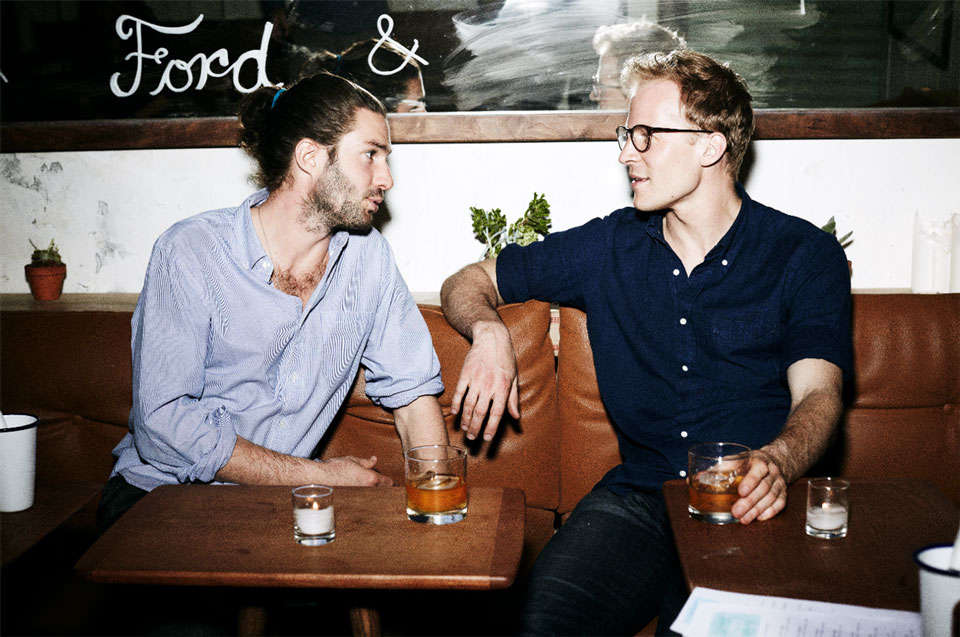 We chat with the twosome behind New York's popular boîtes,
Fat Radish, The Leadbelly and the brand-new The East Pole.
The dish every first-time visitor must try…
The chicken Kiev at
The East Pole
, the pot pie at
The Radish
and the burger at
The Leadbelly
!
And the signature house cocktails…
The East Pole Manhattan, the Cucumber Julep (Leadbelly) and the Tequila Rose (Fat Radish).
The word or phrase most overhead in your kitchens…
"Can you get me another box of kale, please?"
Favorite farmers' markets in New York and whom you visit…
At Union Square, Paffenroth Gardens, Garden of Spices and Beth's Farm Kitchen. And Essex Market on the Lower East Side is a little gem, with Heritage Meat Shop, Saxelby Cheese and Pain d'Avignon.
When opening a restaurant, never forget…
You are in the business to make people happy and, to make it work, you have to be speaking to people on all levels face-to-face — from your purveyors to your customers.
As Brits celebrating Thanksgiving…
We Love Thanksgiving! Its a holiday all about family and food and is not commercial and about presents. We have been lucky to make many fantastic friends that we call family here and spend it with them and have adopted all the traditions a classic American Thanksgiving has to offer.
Advice to would-be entrepreneurs…
Choose a different career! That's a joke. Always stay true to your values and beliefs. Recognize the environment you are around and remember that quality costs more. This is not a business to be in if you are driven by money. Choose a neighborhood where you love to spend time. The community that you build around a restaurant is so important and you spend more time there than at home.
The restaurants you admired starting out…
Roberta's in Bushwick and April Bloomfield's The Spotted Pig inspired us in so many ways when we were starting out and still do. Blue Ribbon as well.
And the restaurateurs you admire most…
There are too many to mention but some really close to our heart:
Our great friends in London opened The Shed in Notting Hill. It's three brothers taking farm-to-table food to the next level: One brother is the farmer, one brother is the chef and the other runs the place. Oh, and the father and mother make the wine!
The Hub in Cornwall in England, opened by Ben's brother. It's just an awesome idea, great concept and uses the best local ingredients.
Anything our great friend Charlie Gilkes opens. Most recently he opened Mr Fogg's in London. It's one of the most creative bars we have been to. He manages to marry the highest-quality service and attention to detail without taking it all to seriously. Genius!

For more features from our Food Issue, click here.
More to explore in
Entertaining