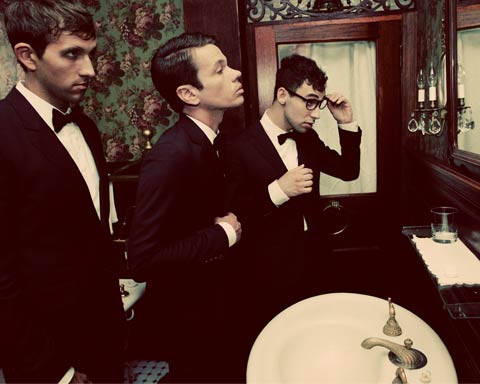 New York band fun. is so fun it deserves extra punctuation. Keyboardist Andrew Dost tells us how Xanadu brought the trio together.
What brought the three of you together?
We had all toured together in different bands. We bonded over things like musicals (we all really love Xanadu), and developed a lot of respect for each other. We kept in touch, and when the time was right we were able to start something new together.
Favorite venue to play?
The Fox Theatre in Detroit. It's just gorgeous, very ornate, and the ceiling feels like it's 20 miles in the air.
What are you listening to?
Lately, we listen to a lot of Kanye and Drake. We also always go back to the Beatles, Neutral Milk Hotel…. And nobody complains if Paul Simon is on.
What's next?
We'll be touring a lot this year, and our new album Some Nights comes out February 21.