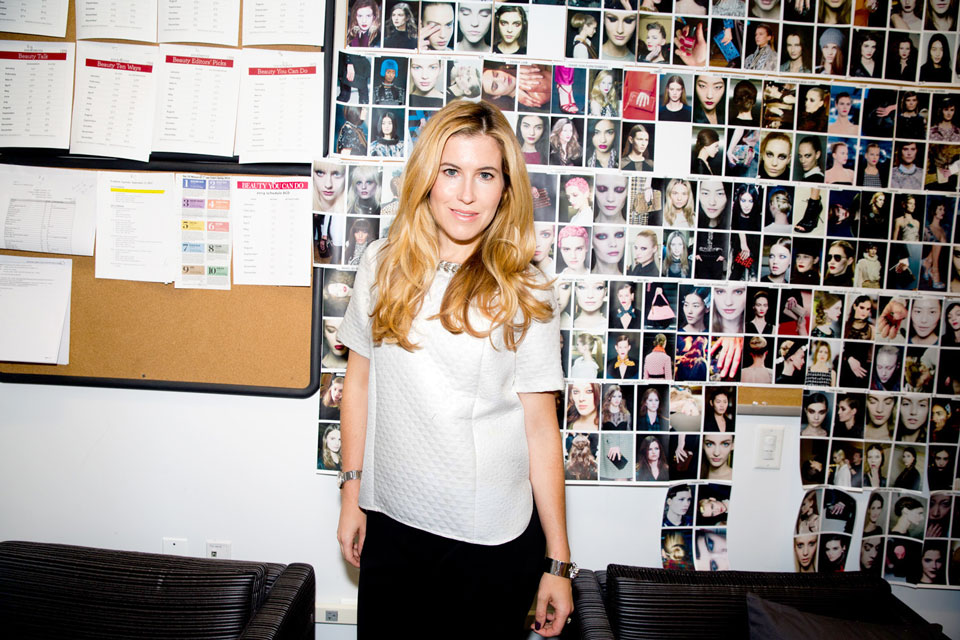 The Executive Editor of InStyle dishes best beauty practices — plus, essential style tips and favorite sites.
Best beauty advice received…
Don't get needle happy. "People who over-inject themselves are their own worst enemies; they lose perspective and end up with a weird kind of dysmorphia," Jennifer Aniston once told me. As Mark Twain said, "Wrinkles should merely indicate where smiles have been."
My morning beauty routine…
Depends how much sodium/carbs I've had the night before. If I wake up with puffy eyes, I'll put frozen stalks of aloe on my lids for five minutes (I keep them in my freezer for emergencies). My everyday routine is a bit more simple: Cerave skin cleanser (it contains skin-plumping hyaluronic acid), followed by Dr. Brant Xtend Your Youth antioxidant cream and ELTA MD sunscreen (it's a completely sheer physical sunscreen that's light enough to wear under makeup).
And at night…
Same cleanser, then a pea-sized drop of Atralin, a prescription retinoid (I like this one because it's a lightweight gel that treats acne as well as wrinkles and sun damage). Once the gel has absorbed into my skin, I apply NeoCutis Lumière eye cream (it has growth factors that help boost collagen) and, if my skin feels dry, more of Dr. Brandt's antioxidant cream.

First fragrance memory…
When I was growing up in the Seventies, my mom wore Arpege by Lanvin. I always knew she was getting ready to leave for a cocktail party when I smelled the heady waft of her perfume and heard the tinkling of her gold charm bracelet. She still has the scent, and if I sniff the bottle now, I am instantly transported back to our old brick house in Wellesley, MA where I grew up.
My top three style tips…
Know thy figure — and wear what works for it. Blindly following the trends without an awareness of what colors and shapes look best on you can easily make you look like a fashion victim.
Invest in accessories. Shoes, jewelry and bags usually last more than just one season and they tend to be the pieces people notice most. Instead, save on basics like classic white t-shirts (Michael Kors once suggested buying a fresh set of these staples each spring, and I totally agree).
Find a good tailor — and keep them on speed dial. Just about any off-the-rack purchase can be dramatically improved with a few strategic nips and tucks.

My daily must-visit websites…
InStyle, WWD, Refinery29 and The Cut.

And must-visit apps…

Best career advice received…
I recently read Lean In by Sheryl Sandberg and was very inspired by her basic message that women need to be more open to taking career risks. "At a certain point," she writes, "it's your ability to learn quickly and contribute quickly that matters. Women need to shift from thinking, 'I'm not ready to do that' to thinking 'I want to do that — and I'll learn by doing it.'"
More to explore in
Beauty