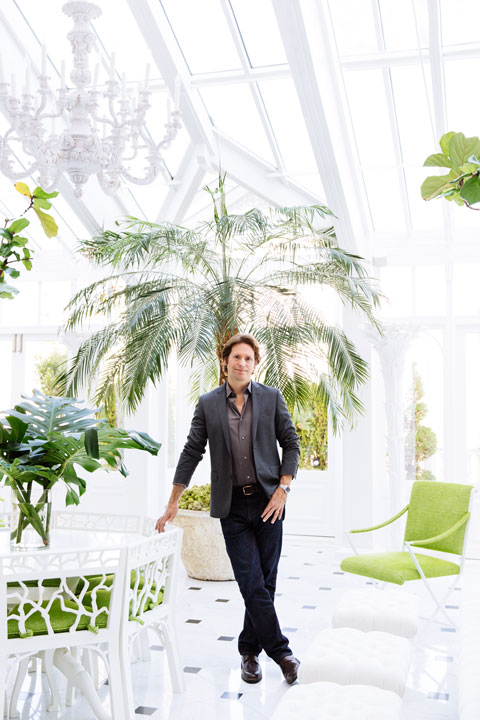 With the gift-giving season here, we talk to Trevor Traina, whose new company IfOnly offers one-of-a-kind experiences — think a private coaching session with Hall of Fame quarterback Joe Montana — with proceeds going to charity.
I started IfOnly because…
I wanted to give others access to amazing experiences that also help those in need.
The most rewarding aspect of our work is…
Inspiring our IfOnly customers by connecting them to incredible people. We get letters that bring tears to our eyes.
Best thing about being an entrepreneur…
Answering to no one.
And the most challenging…
Answering to no one.
Best business advice I ever received…
One of my early mentors in business was Don Fisher from the Gap. He encouraged me to do non-profit work and to collect art. It made me a more rounded person and led me to create a business helping others have great experiences as well — ones that ultimately benefit non-profits.
Best gift I've ever given…
I come from a family of amazing gift givers and there have been some really creative things. I did give my tennis nut of a brother an hour of hitting with John McEnroe. He freaked out — it was his personal IfOnly!
And received…
When I was about 15, my dad surprised me with a Honda 200 dirt bike, which was about the coolest thing I had ever seen. I still have it in the barn in Napa.
This holiday season I'm most looking forward to…
Being with my children. They are at the perfect age where the advent calendar doors can't open quickly enough to get to December 25th.
We decorate the house with…
Boughs and wreaths inside and colored lights all over the front of the house. We also buy a new German candle pyramid every year to add to the collection and the kids get to watch them spin round and round each night.
And always serve…
Lots of Napa cabernet — usually my wife's Alexis, which pairs well with gingerbread.
Christmas Eve is always spent…
Wrapping frantically. And then relaxing with lots of family. We read The Night Before Christmas and then hang stockings. After the kids go down it is all about Santa's elves installing batteries and building bicycles.
And on Christmas morning…
We make a big breakfast with hot chocolate for the kids and extra coffee for us and then we visit the Christmas room as a group to see if Santa came.
The experience I'm most coveting right now is…
Vegas with Andre Agassi and Steffi Graf playing tennis and dining together. I want to know who wins when they play each other!
More to explore in
Culture