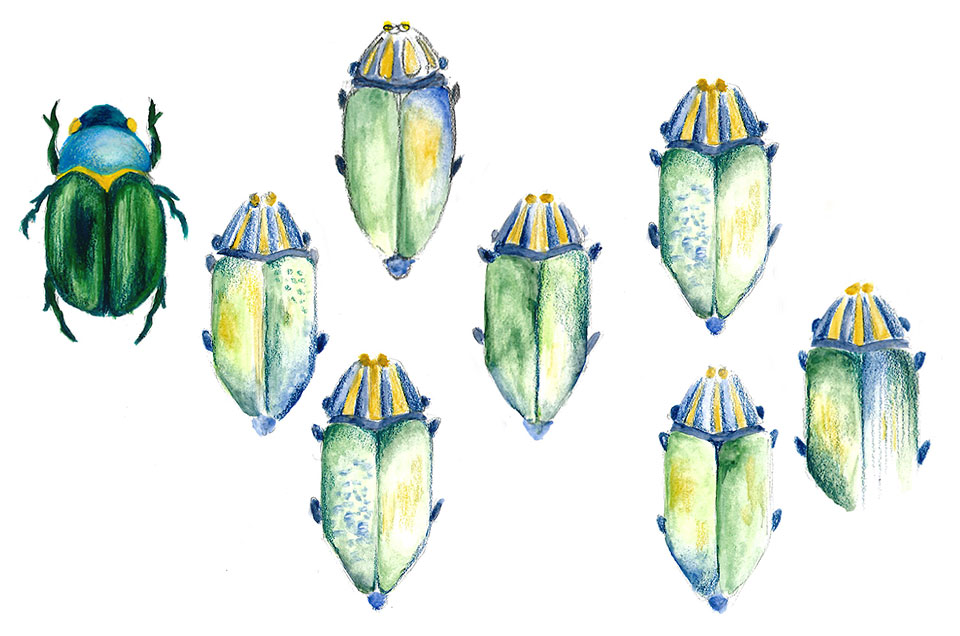 Q: What was the inspiration behind Fall 2013's bug theme and how do I wear the look?
A: I've always been drawn to scarabs and beetles — they appeared in our very first collection and we brought them back for Fall 2013 in new ways. We created fun graphic patterns with them on blouses, t-shirts and bags and used them as jewel-like embellishments on sweaters and silk skirts. We also did dragonflies, which are so elegant, and turned them into details on a heel. Scarabs, dragonflies and bugs have such a rich historic history, from inspiring Art Nouveau artists like René Lalique to their importance as ancient Egyptian talismans.
Shop the looks here and for more tips on how to wear the look, see our new Print Primer story.