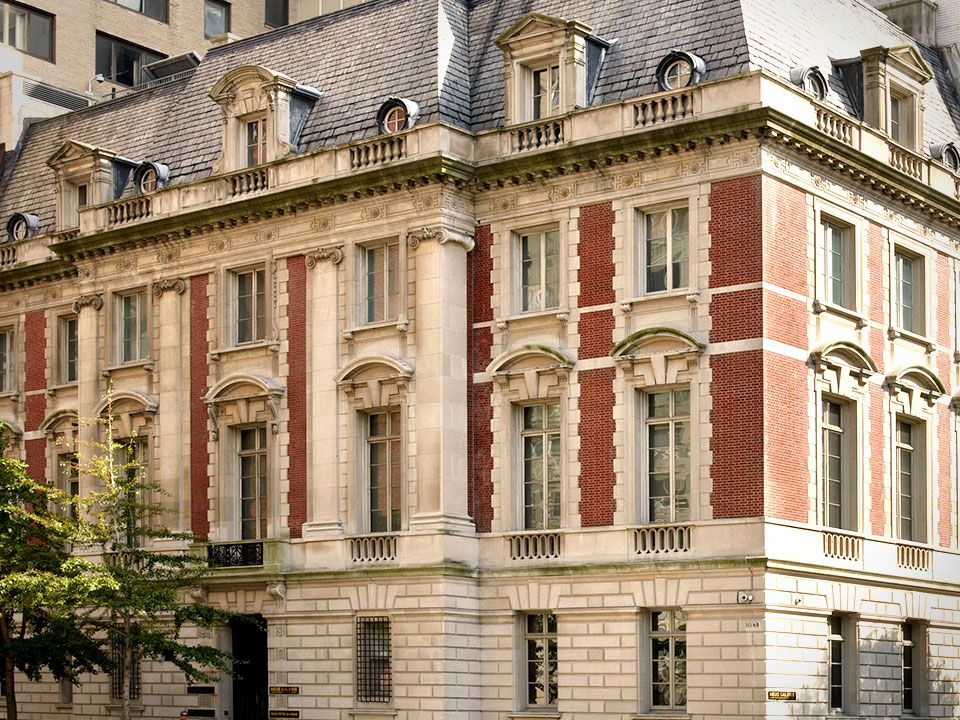 Tory's frequent trips to New York's Neue Galerie led to much of the inspiration behind our Fall 2013 collection. A collaboration between art dealer Serge Sabarsky and Ronald S. Lauder, the museum is famous for its focus on German and Austrian art of the early 20th century — but what else do we know? Here, a few fun facts about the Neue and its founders.
1.
There's nothing complicated about the name. It simply means "new gallery" in German. Although you could probably call it the neue Neue Galerie; art dealer Otto Kallir founded the original Neue Galerie in Vienna in 1923.
2.
The museum's Beaux-Arts building dates back to 1914. What began as a mansion for industrialist William Starr Miller became, in 1944, home sweet home for Mrs. Cornelius Vanderbilt III and then, nine years later, the YIVO Institute for Jewish Research. The original architects Carrere & Hastings also designed the New York Public Library in Bryant Park.
3.
Sabarsky once worked as a circus clown as well as a set designer for Munich's famous cabaret Simplicissimus — known as Simpl' — where Isadora Duncan would reportedly dance naked on the tables all night long.
4.
The gallery's pièce de résistance? Gustav Klimt's 1907 painting Portrait of Adele Bloch-Bauer I, which broke records in 2006 when Lauder purchased it for the Neue. At the time, it was the most expensive painting ever bought.
5.
Sabarsky's childhood dentist in Vienna had works by Egon Schiele displayed in the corridor to the waiting room while Lauder bought his first Schiele, at age 13, with his bar-mitzvah money.
6.
Lauder says he has a three-tier system when it comes to collecting — works are either "Oh," "Oh my" or "Oh my God." One guess which category the gold-flecked Portrait of Adele Bloch-Bauer I falls under….
More to explore in
Culture