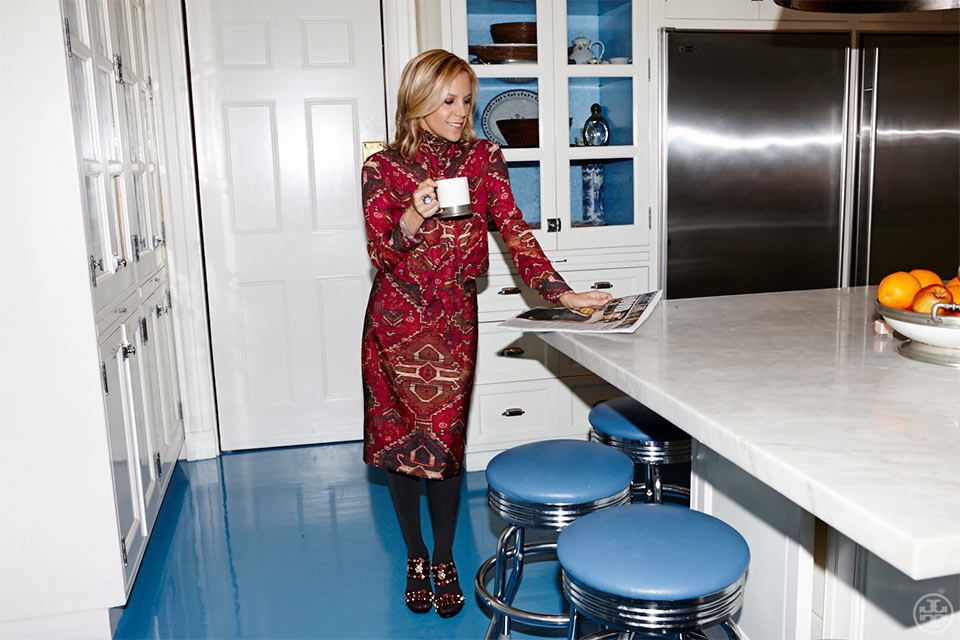 After months of preparation, the day of the show can feel like it passes in the blink of an eye.
For everyone on the team, every minute before the first model hits the runway is accounted for, from start to finish.
Here's what Tory's show day looks like.


5:15 AM

The alarm goes off. I've actually been awake for a little while and checking emails.

5:30 AM

Hair and makeup — the best time to review our show inspiration and notes for any backstage interviews I do after the show. I also check yesterday's show reviews in WWD, Style.com and The New York Times.

6:30 AM

Wake the boys up before I leave for the show.

7:30 AM

Call the boys to make sure they got out of bed.

7:30 AM

Checking in with Di Kendal and Eugene Souleiman, who are doing beauty and hair, respectively. They are the dream team. This year's look: Slightly sexy, a little rock and roll. Naturally messy hair.

8:30 AM

Sitting front row with Tabitha Simmons, my friend and our stylist, for our model run-through.

9:00 AM

Last minute steaming and tuck-ins. Making sure the socks are scrunched and the bags are in the right hands.
9:10 AM

We should be starting any minute now. I love hearing Nian Fish [KCD Creative Director] brief the models on mood: "You're walking down the street with your rock-star boyfriend!" "Your look should say, 'Here I am!'"

Noon

After the show was a blur of saying hi to friends and family and doing interviews with reporters. I'm at Indochine with the design team, toasting the season with champagne and pomegranate margaritas. Here come the spring rolls.

3:00 PM

Checking the flowers and playlist for tonight's cocktail party at home to celebrate the Lunar New Year.

4:00 PM

Text my friend Narciso to wish him good luck for his show tonight.

6:15 PM

The first guests arrive. We decorated the apartment with red tulips in honor of the Lunar New Year — we want to bring good luck to everyone for the year!

11:00 PM

My burgundy leather boots (from Fall 2015) are finally off and I'm crawling into bed. This morning feels like it was a week ago!