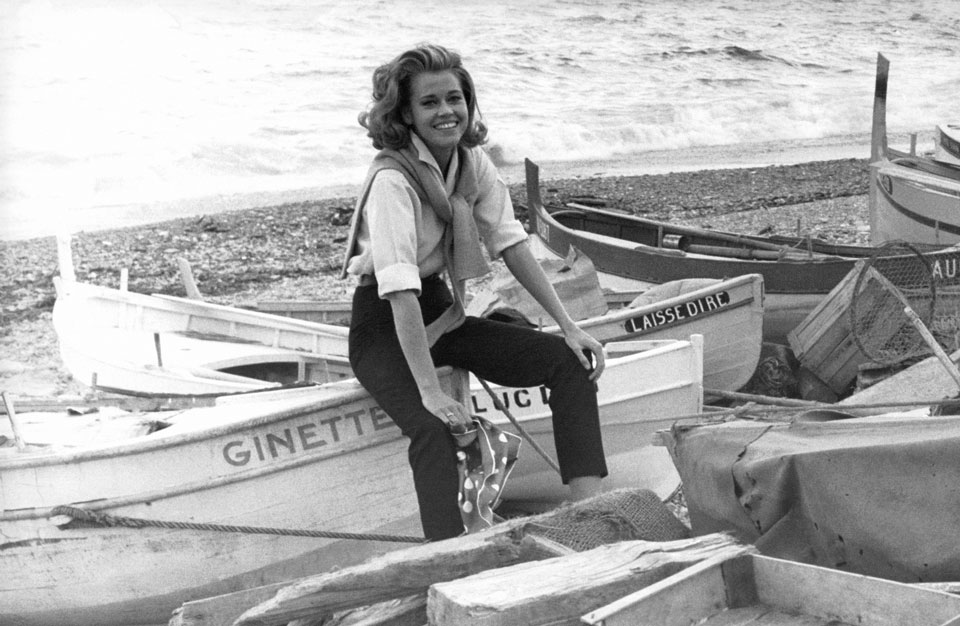 Optimistic, intelligent and go-getting, the magnetism of Sagittarians can inspire us all. Approaching the end of the year, let's reflect on our accomplishments and new goals… but also insist on living in the present.
Now that it's the Archer's season (November 22 – December 21), read on to discover your horoscope from our resident astrologer Susie Cox.
Sagittarius
Happy Birthday, Sagittarius! This will be a wonderful birthday month for you! Mercury, the planet of communication, is in your sign from November 24th – December 12th. Now is the time to get in touch with your friends and loved ones. What a perfect time during the holiday season. Tell everyone how much you care.
Capricorn
Are you getting to know Venus, dear Capricorn? She has been in your sign since November 5th and will be there all the way until March 7th. Much of that time Venus will be doing a retrograde in Capricorn from December 19th – January 28th. This is your time for you to do a Venus upgrade. Clean out your closet. Get a facial. Clear things up with your love life. It will feel good to get clean.
Aquarius
Jupiter and Saturn have both been in Aquarius for a while. On December 29th, Jupiter will leave Aquarius and enter Pisces. Make sure to use Jupiter's dynamic energy before he leaves your sign. Finish up the expansion you have been doing for the last year. Things are different and you can see your opportunities blossoming now. You have done a very good job, Aquarius!
Pisces
You are in for an exciting year, dear Pisces. Jupiter, the planet of abundance, will be entering your sign of Pisces on December 29th and will be there all the way until December 21, 2022! Jupiter has a 12-year orbit, so he's only in Pisces one year out of 12 years . . . and this is your year! Think big and make huge plans.
Aries
Mid-December will be your power date this month, dear Aries. You are a fire sign and will really feel your true energy being released around that time. All the planets in Sagittarius now are stimulating your fire so you can move forward with your plans. What new things are you going to accomplish in 2022? Now is the time to plan for your future projects.
Taurus
There are many planets in earth signs now that are stimulating your earthy Taurus. You will feel motivated this month and will accomplish so many things. Tackle the projects that have been on the back burner for a while. You will feel good to get things cleared out. Make a long list and just check them off one by one.
Gemini
The Full Moon will be in Gemini this month on December 18th. Since that's a Saturday during the holidays, it will be an excellent time to get together with your friends and family. Take everyone outside to watch the Full Moon rise in the east. You can be the guide for everyone, which is so Gemini.
Cancer
You have a lot of planets in your house of creativity this month. Are you up for making some holiday presents instead of buying them? Your friends and family would love your homemade presents prepared with love. Think of your loved ones as you jump into this imaginative project. Let your artistic flair shine. It will be memorable and people will talk about it for years to come.
Leo
There are a lot of planets in fire signs now who are helping bring your Leo to a new phase, and you are so ready. This is your time to think out of the box and see how many new things you can create. You have been planning this for quite a while and you just know that this is your time to begin. Be bold and brave, Leo. It's your natural style anyway.
Virgo
The last week in November is your power date this month, dear Virgo. Your Sun is aligning beautifully with the strong Capricorn planets now to give your plans a solid base. Make a 2-year business plan. Even if it changes a bit, you will be telling the Universe what you want. This is the first step to success.
Libra
The end of November will bring some unusual excitement to your life. You will be surprised and be delighted with the presents that are coming your way. Go places you never visit. Try new adventures that you have only dreamed of until now. This is the time to throw caution to the wind and be open to new explorations.
Scorpio
Mars will be in your sign of Scorpio until December 13th, so make sure to use that dynamic energy before he's gone. Mars in Scorpio is one of the strongest positions of that powerful planet. One style of Scorpio is high finance, so this is a great time to organize your finances and clean out your office files. Not too much fun, but very satisfying, dear Scorpio.
射手座(11月22日から12月21日)
射手座
射手座の皆さん、お誕生日おめでとうございます。素晴らしい誕生日月になります!コミュニケーションを司る水星が、11月24日から12月12日まで射手座に滞在します。友達や大切な人に連絡するのに最適な期間です。ホリデーシーズンとも重なった絶好のタイミング。あなたがどれだけ気に掛けているかをみんなに伝えましょう。
山羊座
金星のエネルギーを感じていますか?11月5日から山羊座に滞在している金星は、3月7日まで留まります。その間の12月19日から1月28日まで、金星は山羊座で逆行します。金星の逆行中は、自分自身のアップグレードに取り組むのに最適です。まずはクローゼットを整理しましょう。エステもオススメ。恋の悩みも解決させましょう。物事がスッキリすると気持ちが高まりますよ。
水瓶座
木星と土星が長らく水瓶座に滞在していましたが、木星は12月29日に水瓶座を離れ、魚座へ移動します。木星が水瓶座を離れる前に、木星のダイナミックなエネルギーを十分に活用しましょう。昨年から取り組んできた成長のためのプロジェクトの総仕上げをしてみてはいかがでしょう。物事に変化が起こり、あなたのチャンスが成果を出そうとしています。頑張ってきた甲斐がありましたね!
魚座
魚座はエキサイティングな年を迎えます。豊かさを司る木星が12月29日に魚座に入り、2022年12月21日までずっと魚座に滞在します。木星の公転周期は12年のため、木星が魚座に訪れるのは12年に一度だけのこと。来年は魚座にとって幸運な年になります!大きなことを考えて、壮大な計画を立てましょう。
牡羊座
12月の中旬に牡羊座のパワーが高まります。牡羊座は火のエレメントを持つ星座。12月中旬にはあなたの内から湧き上がる真のエネルギーを実感されるでしょう。いま射手座(同じく火の星座)に滞在しているすべての惑星が牡羊座の火のパワーを強めており、あなたは計画を大きく前進させることができます。2022年は何を達成したいですか?いまは将来のプロジェクトを計画する絶好のタイミングです。
牡牛座
いま、土のエレメントを持つ星座には多くの惑星が滞在しており、同じく土の星座である牡牛座もその刺激を受けています。今月はやる気も高まり、多くのことを達成できそうです。しばらく後回しにしていたプロジェクトに取り組みましょう。物事がスッキリすると気持ちが高まります。やることリストに書き出して、 一つずつこなしていきましょう。
双子座
今月の満月は12月18日に双子座で起こります。ホリデーシーズンの土曜日でもあり、友達や家族と集まるのに最適な日です。皆を外に連れ出して、東から昇る満月を愛でましょう。あなたには人を導く力があります。双子座らしさを発揮しましょう。
蟹座
今月は蟹座の創造性のハウスに多くの惑星が滞在しています。クリスマスプレゼントは市販のものより、手作りしてみてはいかがでしょう。友達も家族も、あなたの心のこもった手作りのプレゼントを気に入ってくれるでしょう。大切な人を思い浮かべながら、想像力を働かせて制作に取りかかりましょう。アーティスティックな一面を発揮して。プレゼントは皆の記憶に残り、思い出として紡がれていきます。
獅子座
火のエレメントを持つ星座にいま多くの惑星が滞在しており、獅子座(同じく火の星座)のあなたを新たな段階に押し上げてくれます。次のステップに進む時が来ました。いまは常識にとらわれず、新しいものをどんどん生み出していけるとき。長らく計画してきたことを始める絶好のタイミングです。大胆に勇気を持って。獅子座らしく自然体で挑みましょう。
乙女座
11月の最後の週は、今月の乙女座のラッキーウィークです。いま乙女座の太陽は、山羊座でパワーを強めている惑星と完璧な配置にあり、あなたの計画の基盤を築いてくれます。2年間のビジネスプランを立てましょう。後で変更したくなったとしても、宇宙にお願いすれば大丈夫。計画することが成功への第一歩。
天秤座
11月末に、あなたの人生に思いがけない出来事が起こりそうです。あなたのもとへプレゼントが届けられ、驚きと喜びに包まれます。訪れたことのない場所に行ってみましょう。夢に描いてきた新たな冒険にチャレンジするのもオススメです。いまは思い切った行動ができるとき。新しい冒険に踏み出しましょう。
蠍座
火星が12月13日まで蠍座に滞在します。火星が離れる前に、火星のダイナミックなエネルギーを十分に活用しましょう。火星は蠍座に滞在しているときに一際パワフルなエネルギーを放ちます。蠍座は財務面などの細かい作業が得意。この時期は、預貯金の整理やオフィスのファイルの片付けに適しています。楽しい作業ではありませんが、しっかりとした満足感と充実感を味わう
More to explore in
Culture