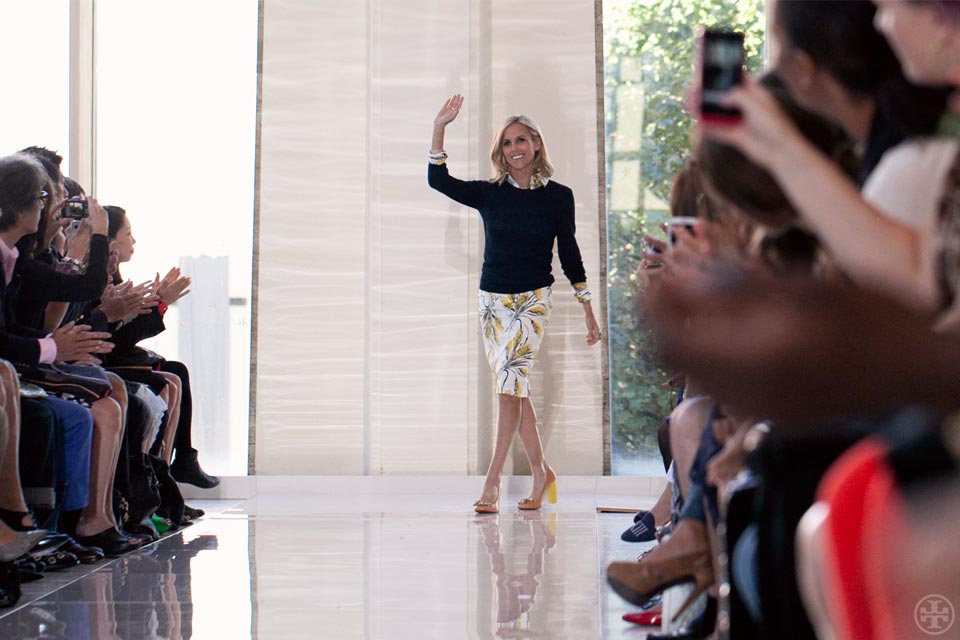 What inspired Spring 2013?
The American prep remix and the idea of a stylish magpie who travels the world and picks up unique and beautiful things wherever she goes. When she gets back, she pairs them with her classic silhouettes and shapes.
What look were you wearing on the runway?
I wore our blouse and skirt in our wheat print from the collection. Yellow and this wheat motif are big for us for spring — they're a bright and optimistic message.
What are some of your other favorite looks?
We took tie-dye — this humble and traditionally bohemian fabric — and created structured silhouettes, like a polo dress. It epitomizes that prep remix. The tie-dye on the runway was hand-dyed by women artisans we commissioned in Guinea.
And accessories?
This is a great way to tap into the spirit of spring — everything feels like it was picked up in a bazaar or market…. We detailed bags, shoes and jewelry with mirror-work, cowrie shells, embroidery and straw.

See all all the news from the Spring 2013 runway here.
More to explore in
Experts