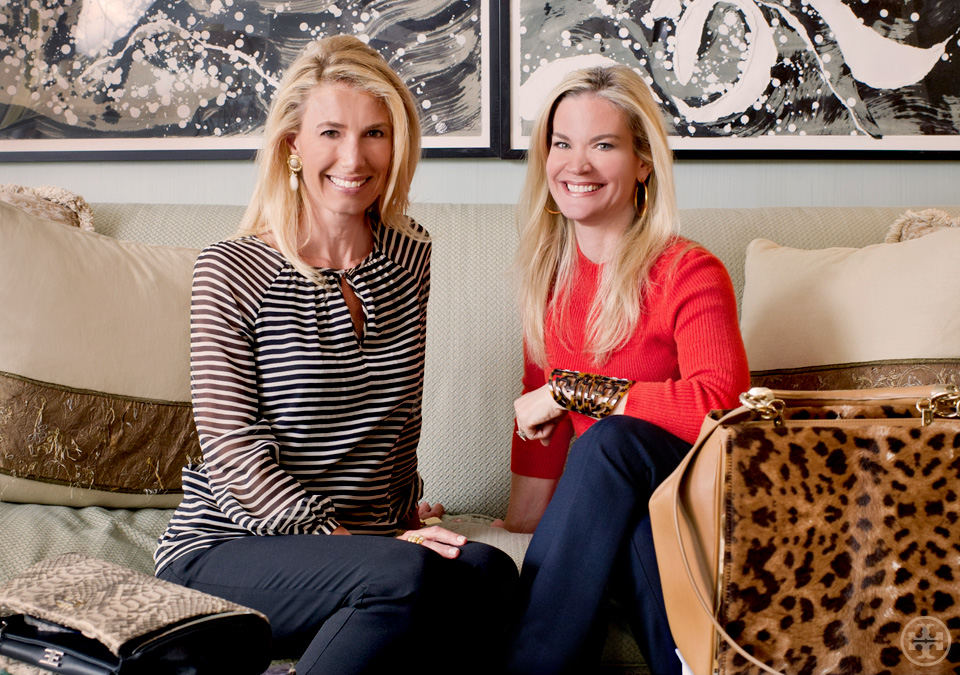 Claudia Overstrom and Betsy Pitts talk about the launch of their new handbag line and more.
We met…
Through friends, ages ago. New York is really such a small town — we eventually all get to know each other!
We named the line Eponymous because…
There is such a personal quality to the bags — they really become your own design. As we like to joke, "They're not about us — they're about you." But we mean it.
The idea came from…
We both needed a new bag and started talking (and talking and talking) about all the things we wanted in a bag and eventually hit upon the idea of the panels. We're all so busy, running from meeting to event to whatever — and the panels let women change their looks to match their moods and outfits in an instant. Our goal was practical luxury.
In our handbags now…
Claudia: My favorite Tom Ford sunglasses, Chanel lip gloss, Starbucks mints and Kiehl's SPF lip balm.
Betsy: Bulgari hand cream from a recent Alitalia flight, my new favorite Bottega Veneta aviator sunglasses and a gorgeous pen from the new Holland & Sherry Bespoke store on Elizabeth Street, which is up the block from Tory's original store.
Current fashion obsessions…
Claudia: Anything with a wedge heel, Lanvin's draped pieces and beautiful jewelry from Mish Tworkowski!
Betsy: Bibhu Mohapatra's structured geometry (and anything he does with fur), my Givenchy black leather jacket and linens from Leta Austin Foster. And we both love the new Tory watersnake Venice sandal — the perfect neutral and great for fall! We're wearing it in this pic!
And guilty pleasures…
Claudia: Iced skim lattes and Ladurée macarons.
Betsy: Bâtard-Montrachet wine, Ivo Pitanguy skin products and NET-A-PORTER.
More to explore in
Experts