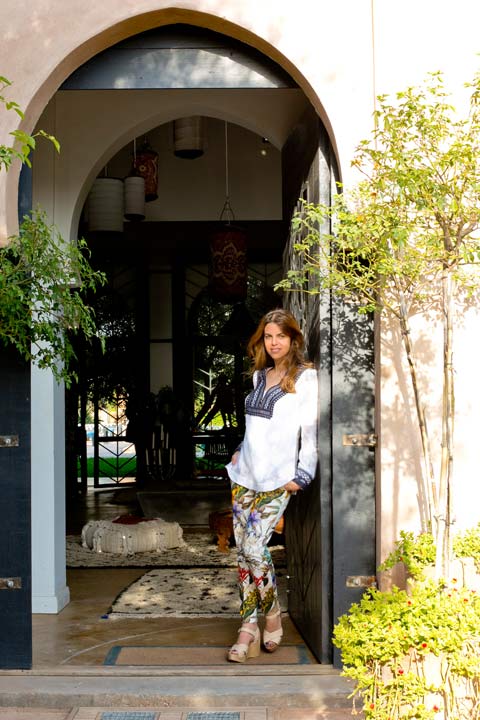 The expat author, blogger and entrepreneur lists her favorite shops in Marrakech.
1. Majorelle Garden Gift Shop: Pretty tunics, nice leather goods and jewelry. There's a lovely bookstore as well.
2. 33 Rue Majorelle: A concept shop filled with goodies from Marrakech's best contemporary designers. Great fashion, home wares and gifts.
3. Moor: A beautifully curated shop with heavenly beaded and embroidered tunics.
4. Scènes de Lin: Fabrics by the meter and all sorts of soft home wares, like gorgeous throws with handmade trims, place mats and poufs.
5. Michèle Baconnier: Jewelry, hand-dyed shoes, clothes, and a selection of suzani textiles for your bed or couch, too!
6. Peau d'Ane: It's all about Moroccan glamour, from inlay tables to golden sconces.
7. Loun: Streamlined, single-color pottery. It's the choice of tableware for many of Morocco's finest hotels.
8. La Maison Fenyadi: The Akkal, Amira and Via Notti brands have come together under one roof in the industrial zone. Gorgeous bedding, candles and pottery.
9. Zid Zid Kids: Toys and poufs to little slippers for the junior set. Julie Klear, a winner at Maison & Objet in Paris, has designed every item.
More to explore in
Experts